It is a pretty crazy thought to wear an actual bomb. However, the people at Article 22 Jewelry have helped to make that a reality!
Article 22 has teamed up with Laos artisans to make sleek, stylish and just plain amazing jewelry out of recovered Vietnam Era bombs. Unfortunately, these bombs were dropped all over the Laos countryside. Now, these artisans are trying to make the best out of a bad situation.  Peacebomb is the project that was created to distribute this amazing jewelry around the world.
The Peacebomb
There were a quarter billion bombs dropped over Laos during the Vietnam War. Of those, roughly one out of three did not detonate. As a result, the farm land is currently scattered with millions of bombs. Obviously, this creates extremely hazardous working conditions for the locals leaving many of the fields unworkable.
However, people are resilient.  They have a great gift for making lemonade out of all the lemons life throws at them! Locals started to look for a solution to the problem. Local artisans started recovering the unspent bombs in their fields. They began to carefully craft useful items from them.  They started by creating spoons, which you can still buy from the Article 22 website.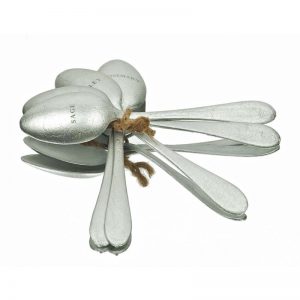 When Article 22 learned about this, they decided to partner with the Laos artisans to make jewelry that could be sold on a global scale. The jewelry is beautiful. By partnering with Article 22, the Laos communities can receive extensive training in safe bomb recovery.  They are now able to clear more fields of these dangerous objects littering their homeland, as well as immensely improve their quality of life! These villages tend to be poor, with not even the modern comfort of electricity, but thanks to the Peacebomb project artisan families can afford electricity, to send their children to good schools and also offer microloans to local small businesses.
The Peacebomb jewelry really has all the ingredients for a brilliant product.  The project recycles, improves lives, social awareness, and creates sweet jewelry. Check out more of their story and shop for their merchandise on their website.