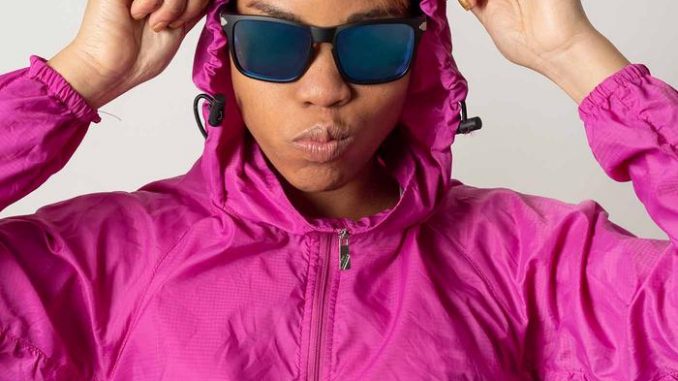 It is estimated that by 2050 there will be more plastic in our oceans than fish. The world is drowning in plastic and combating its overconsumption is essential to tackle the climate crisis. Many innovators are now trying to recover plastic from oceans and fund clean water projects by investing in recycling. Here are the 10 brands from around the world offering products made from ocean plastic – and helping to save our oceans in the process:
10 Products made from Ocean Plastic

Ocean Sole is a Kenyan-based social enterprise that recovers trash, especially plastic, from oceans and coastlines. With the recovered plastic, Ocean Sole creates art, generates employment and supports marine conservation. According to their website, for every $20 a customer spends, they are able to collect and up-cycle 146 pounds of ocean trash.
They create mesmerizing artworks with African-inspired prints, mostly from recovered flip flops. Up to 10-15% of their revenue is then used to invest in beach cleanup projects, conversation efforts and vocational and educational programs.
Besides their environmental efforts, Ocean Sole also invests in their employees through bonus and a welfare program. This way, Ocean Sole's staff is able to pay for their children's education, buy land and other important goals.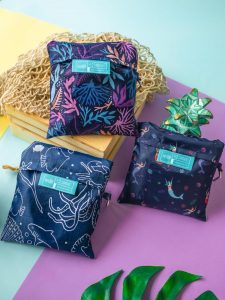 Based in Singapore, Seastainable contributes to marine conservation in Southeast Asia. Since 2017, they have been selling products made 100% from recycled plastic. Their products are reusable and durable, but Seastainable encourages you to purchase only if you really need to.
So far, Seastainable has managed to invest over SGD $ 30,000 through the Seastainable Grant into 33 conversation projects from five different countries. Their actions have impact an estimated 5,200 people in local communities.
Seastainable is committed to support UN's Sustainable Development Goals: Sustainable Cities and Communities, Responsible Production and Consumption, & Life Below Water.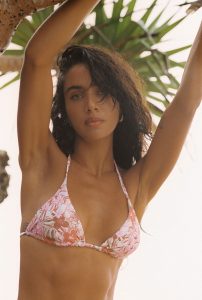 OceanZen is social business from Australia creating fantastic swimwear from fishing nets and plastic bottles left in the ocean. According to OceanZen's creator, Steph, OceanZen's is committed to "saving the ocean, one bikini at a time".
The fabric of OceanZen's bikinis and one-piece bathing suits is strong, durable but also soft. You may buy a full bikini or separate pieces, so you have the chance to create your own personal style.
To ensure sustainability remains the priority, OceanZen's uses 100% compostable hygiene stickers and FSC certified paper swing tags. The brand is also OEKO – TEX certified, so you can be certain their products are not harmful for people, animals of the environment. The manufacturer of OceanZen's products is Business Social Compliance Initiative (BSCI) certified, following ethical and sustainability standards.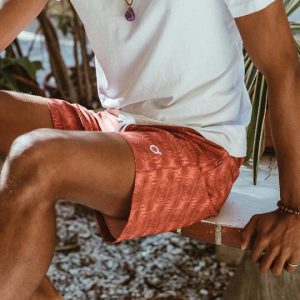 This social business originated in Florida, and it partners with REPREVE, a leading company which transforms recycled bottles into high-quality fiber. The products are therefore more reliable and durable. The Tropics mostly sell tees and swimming trunks, and their products mostly aimed for men.
host cleanups in different parts of Miami, Florida. They partner with local businesses, organizations and individuals to take action and make Miami's coastline free of plastic.
To ensure they are giving back to the environment, The Tropics are also a member of 1% For The Planet.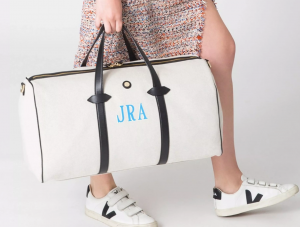 Paravel describes itself as "the most sustainable travel and luggage brand in the world". Their products include bags and duffels, luggage, and interior organizers, for both men and women. All of them look stylish, elegant and high-quality, and they are all from recycled materials.
These materials include what Paravel refers to as "negative nylon", which is created from recycled plastic water bottles. In their website, you can check how many bottles were required to craft each product. So far, Paravel has upcycled 1.7 million plastic water bottles to date. Through their carbon-neutral shipping program, Paravel has also been able to offset 4.5 lbs of C02.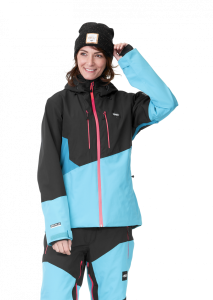 Picture Organic is a France-based social enterprise taking street and outwear to the next level. 69% of all the polyester they use to create technical apparel comes from recycled bottles and the other materials are either organic, reused or bio-sourced.
Plus, their packaging policy tries to limit the impact on the environment as much as possible.
Picture Organic never ships products by plane and follow fair and safe labor practices.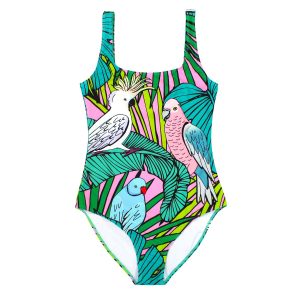 Batoko is another social enterprise transforming plastic bottles into beautiful swimwear. They introduce themselves as being "rubbish, literally" and so far they have recycled the equivalent of 300,000 bottles.
A small and independent brand from the Northern UK coastline, their products are fun and comfortable. To avoid contributing to overconsumption, Batoko's collection are simple and limited. Their goal is for their products to last, so they have an extensive care guide available to customers.
A proportion of Batoko's profits go to community-based and grassroots organizations, such as the National Lobster Hatchery in Cornwall, Surfers Against Sewage or Action For Dolphins.
ZOURI (Portugal)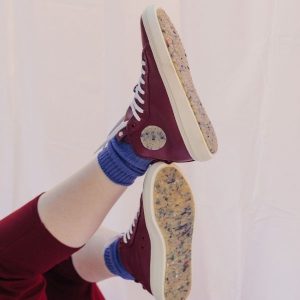 ZOURI is a small brand from Portugal and avid supporters of the plastic-free movement. They produce ecofriendly and vegan footwear from plastic trash of Portuguese shores. So far, ZOURI has removed 1 ton of plastic from the ocean.
This brand partners with ethical manufactures in the North of Portugal. The shoes' materials are a combination of natural rubber and ocean plastic for the soles, and organic cotton, pineapple leaf fabric and apple leather for the rest of the sneakers.
The shoes come in different styles and colors, and many of them are water-resistant.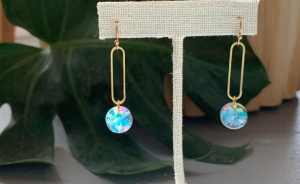 OceanPlastics is a small and independent ecofriendly business that transforms washed-up ocean plastic into jewelry. Currently available on Etsy, the store mostly sells necklaces, rings and earrings, each with a mesmerizing style and combination of colors and patterns.
Handmade and unique, OceanPlastics shows how simple products can make a great difference.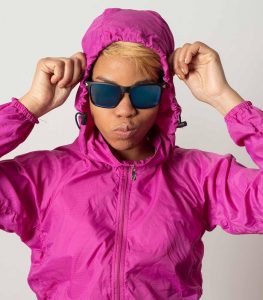 Karün is a social enterprise based in Patagonia, Chile, which sells sunglasses and eyeglasses made from sustainable materials, such as ECONYL® regenerated nylon. This material is created from discarded nylon, such as fishing nets, in Patagonia. In 2015, they the first sunglasses in the world made with 100% recycled fishing nets.
They have partnered with several organizations throughout the years to improve their collections and fund local community development. In 2020, they began a collaboration with National Geographic to create "ultimate adventure eyewear".
If you are looking for ways to support efforts to clean up our oceans, check out our other articles featuring products made from ocean plastic, such as 10 Brands offering Sustainable Watches and 8 Amazing Eco-Friendly Glasses Brands from Around the World!
Found this useful? Pin it!