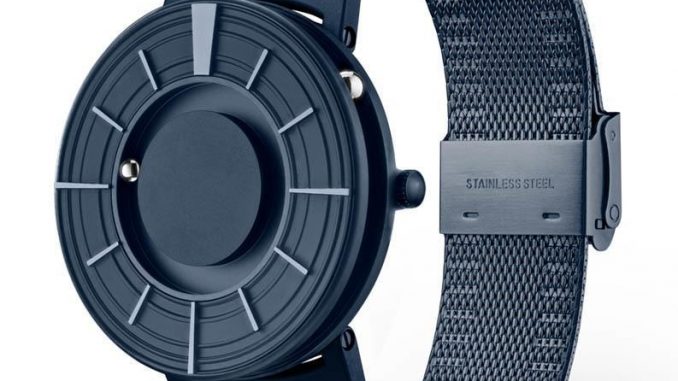 There are a lot interesting brands working in the world of sustainable watches. Brands consider the entire life cycle of the accessory and attempt to avoid the watch becoming fast fashion. Some of their sustainable considerations include craftsmanship to ensure the watch will last, eliminating the use of toxic chemicals, and reducing their carbon footprints.
One of the sustainable watch brands listed below even reuses parts of old vehicles. Be sure to keep reading!
Learn more about 10 great brands creating sustainable watches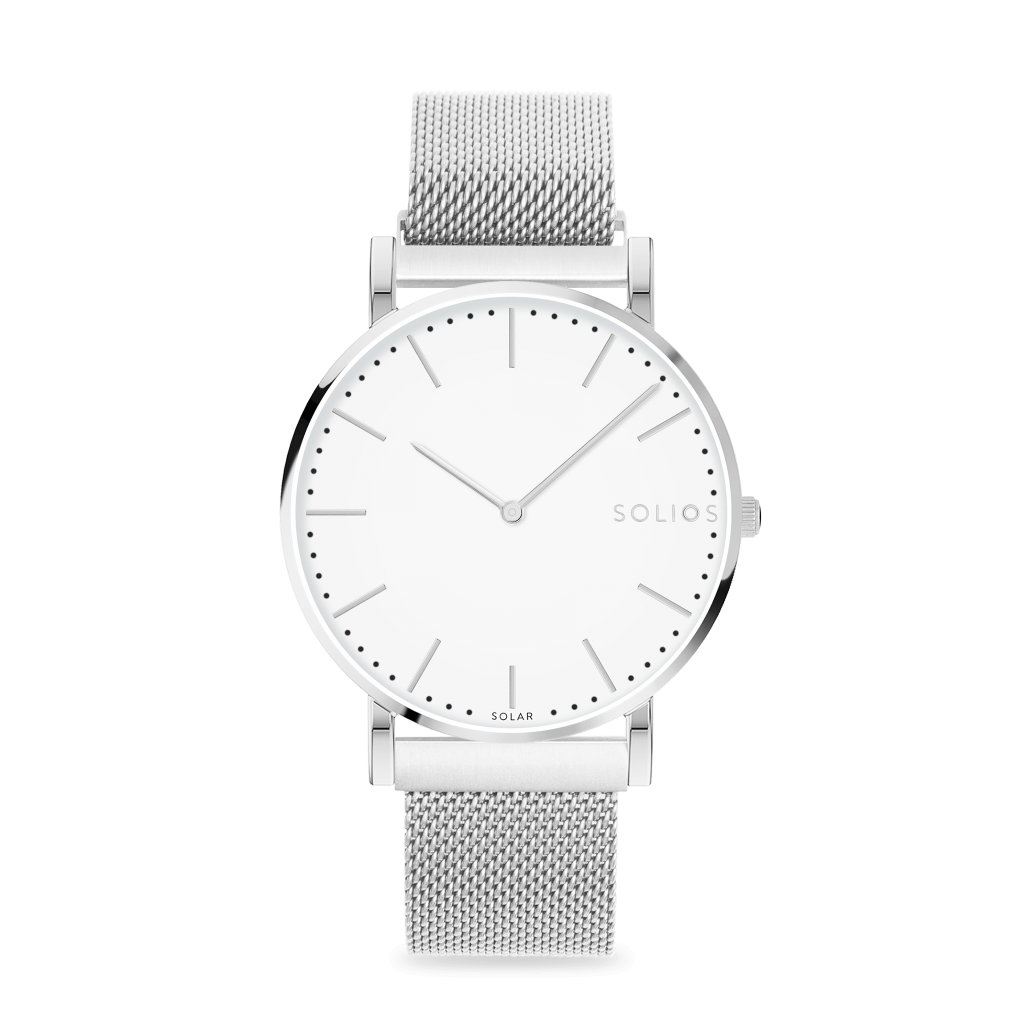 Solios brands itself as 'the finest sustainable solar powered watch". Sustainability is their primary goal.
Besides having fully sustainable materials, Solios avoids using toxic waste during the manufacturing process. The packaging is made from 100% recycled cardboard, so you won't have to be worried about that either.
All Solios watches are solar-powered so you'll only need one battery for your entire lifetime. Straps are fully vegan, manufactured without any toxic material. Their classic designs are timeless, meant to both work and look good for a lifetime.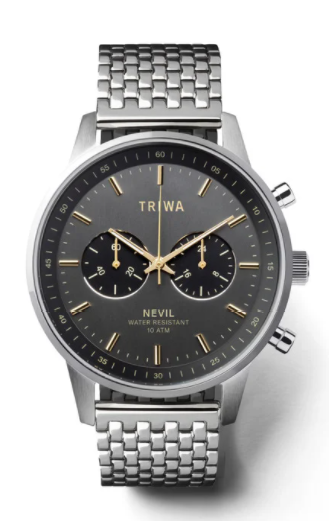 Triwa is a Stockholm-based company focused on designing and manufacturing responsible fashionable watches. Since 2007, this company has made designs that not only look good but also make a political statement. Their models feature a combination of Scandinavian simplicity and Japanese technology.
Besides using recycled PET for manufacturing the straps, Triwa's latest line uses scrapped metal from recycled illegal firearms sourced from conflict zones all around the globe. A percentage of the sales also goes back to support the victims of those in conflict zones.
The metal from the illegal firearms calls Humanium; Humanium Metal Watches are now part of the UN's permanent exhibition of disarmament.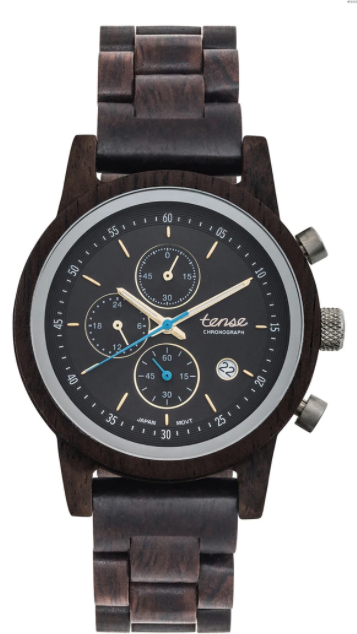 Founded by Ken P. Lau in 1971, Tense accumulates more than 50 years of experience in designing and manufacturing high-quality wooden watches. All their watches use recycled or reclaimed wood.
Tense is a member of the 1% for the planet, meaning that at least 1% of their profits will go to organizations dedicated to preserve and recover the environment. The company is also a certified carbon responsible company.
Tense allows you to customize your watch by choosing from several different designs, straps, and colors. You can also choose from different types of wood, depending on the texture and tone you prefer.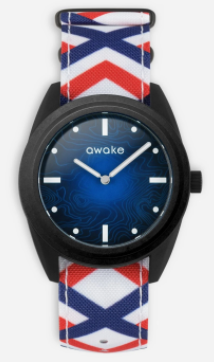 Based in France, Awake is a company whose materials couldn't be more responsible. They use fishnets and plastic bottles recovered from the Ocean to manufacture the straps, recycled steel for the watch, and recycled cardboard for the package; while also minimizing the carbon footprint in the manufacturing process.
The company avoids the use of leather and animal products, making their watches fully vegan.
All their watches are solar, which means that you will never have to change the battery.
Aubry (United Kingdom)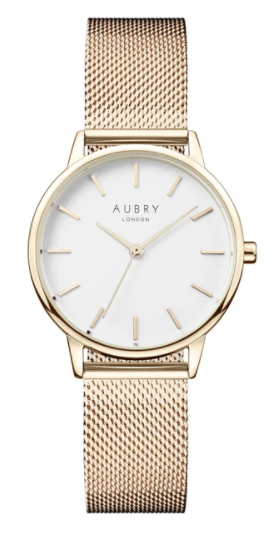 Aubry is a British company based in Norwich with a strong commitment to manufacturing responsible 100% vegan watches. The company guarantees their watches to be PVC and nickel free.
You can choose from different materials, colors, and designs to personalize your own watch. Most designs are minimalist and elegant, which makes Aubry a nice option if you're looking for something formal and environmentally responsible.
Eone (United States)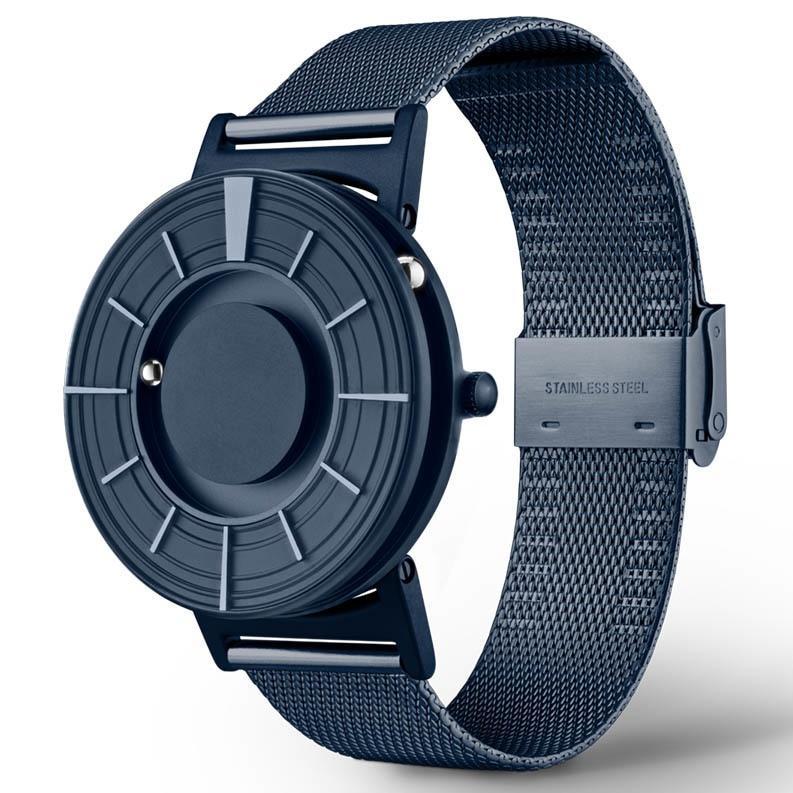 Eone is one of the few companies focusing on visually impaired people. With raised markers and two separate balls (one for the minutes and one for the hours), the visually impaired can easily read the time while wearing one of the many gender-neutral designs.
This company builds its watches with stainless steel, titanium, ceramic, canvas aluminum, and leather. While not 100% eco-friendly, the company has a trade-in program where you can trade your watch when you are finished with it.
Eone supports different organizations that work directly with the visually impaired. One partner is the Kilimanjaro Blind Trust which works to give education access to visually impaired children in countries like Kenya, Tanzania, Uganda, Malawi, and Ethiopia.
REC (Denmark)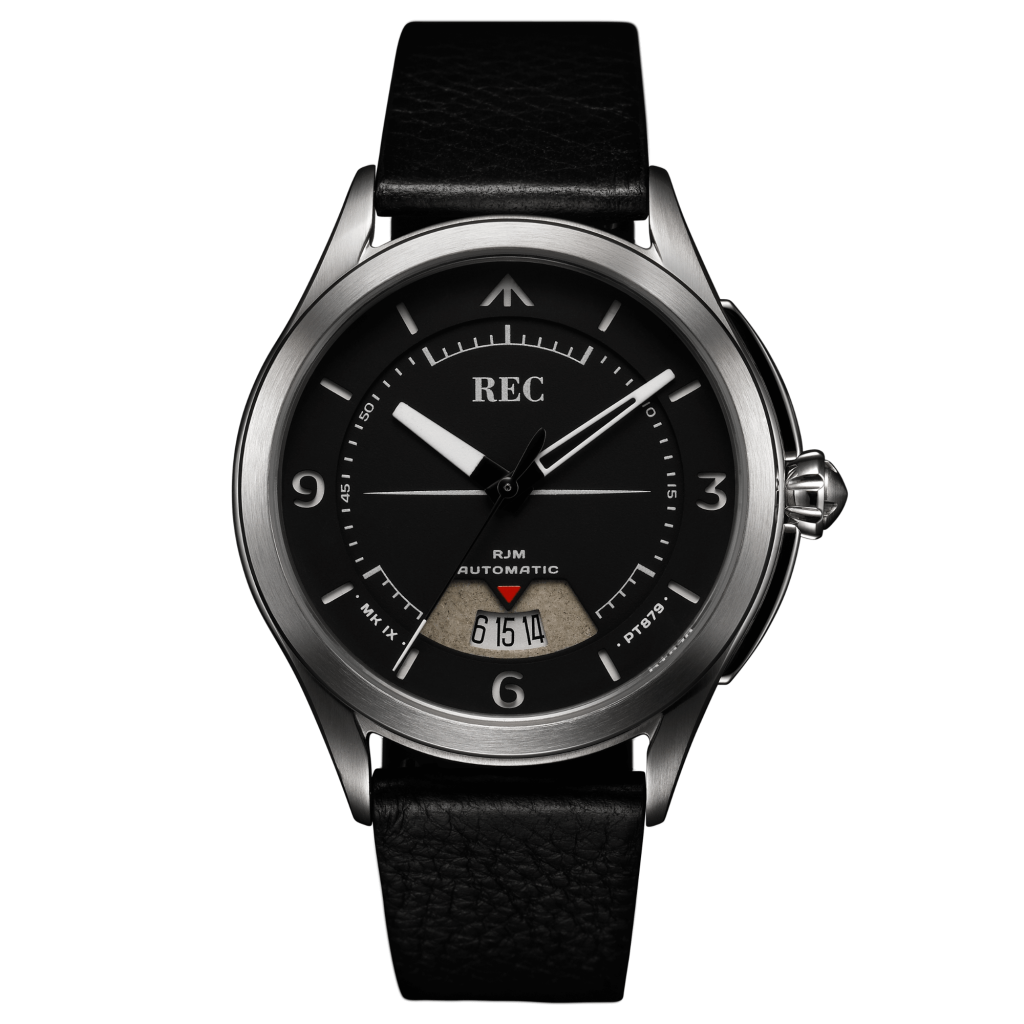 REC stands for Recover, Recycle, and Reclaim. This Danish company builds each watch by using scrapped metal from vehicles beyond repair. What a foundation for a sustainable watch!
Since every watch is made by hand from different sources, you can be sure that your watch will be unique and will also have its own story. The design honors the original vehicle from where the materials came from, making every watch the only one of its kind.
The company tracks its material sources so every watch it's born with its own previous history. You can be wearing a piece of a wing from an old Spitfire or the hood from an old Porsche 911 for example. That makes REC one of its kind.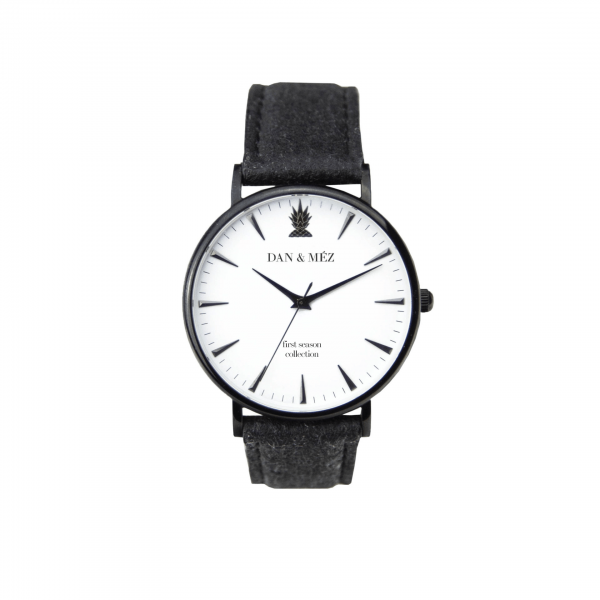 This is an Austrian company founded by two friends, Daniele and Clemens, whose main goal is to change the leather industry towards sustainability. This company is pioneering an innovative way of replacing leather with piñatex. All their designs run with a Swiss movement and are fully vegan.
Piñatex is a leather alternative based on pineapple extracts and petroleum resin, so they're sparing some cows from suffering while also reducing the carbon footprint. Dan & Mez also has a reforestation program where they plant ten trees for every watch sold.
Dan & Mez is one of the most environmentally committed designers. They promote sustainable practices and products and even have a blog where you can learn everything about new sustainable fabrics and products.
Votch (United Kingdom)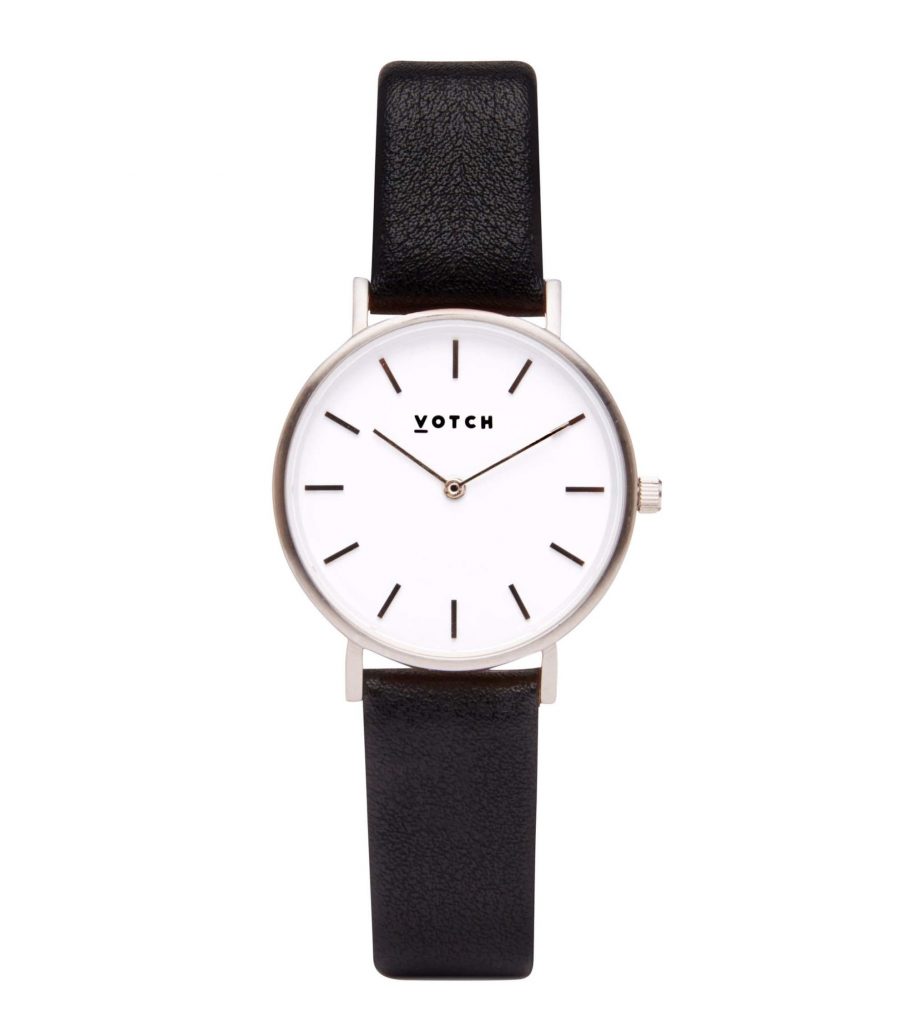 Votch is a British company manufacturing cruelty-free watches while also making them as sustainable as possible. All their watches are fully vegan and free from heavy metals. Their designs are minimalist will look good on any outfit. They have a wide variety of options where you can choose from.
The company manufactures the straps from cotton woven microfibre coated with PU but they're constantly looking for cleaner alternatives. Votch is currently launching a new collection with piñatex.
Besides making their best to avoid animal cruelty and be enviromentally responsible, Votch also donates 10% of their profits to different charities and organizations working to help animals and promote a kinder way of living.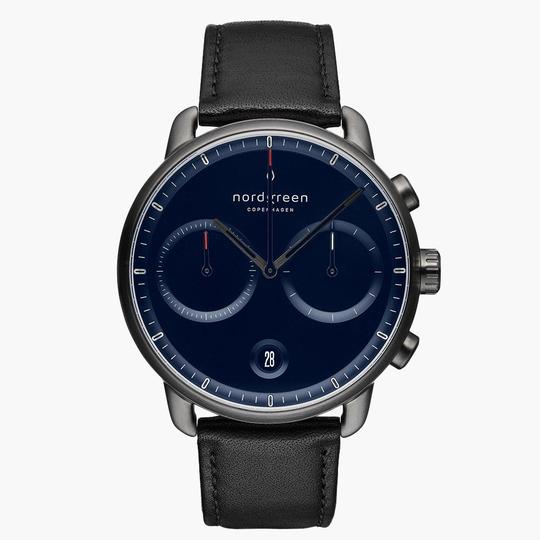 This Copenhagen based company works hard to ensure every single detail in its organization is fully sustainable and socially responsible. Besides having really cool designs, Nordgreen has made sure to be carbon neutral by planting thousands of trees. The energy used to manufacture the watches comes from windmills and clean sources.
Nordgreen has basically everything you're looking for when researching for a responsible company, fair labor practices, vegan leather, recyclable and biodegradable materials, and reduced toxic materials. The company also promotes the use of bicycles and public transportation for its employees.
By purchasing from Nordgreen, you can also choose from three different causes so they can donate part of the profits. You can choose from either Education, Health or Environment. This is the one of the few companies that allows you to choose which cause do you want to support.
Any suggestions or comments?
Hope you enjoyed our list of sustainable watch brands from around the world. You may also enjoy our list of eco-friendly glasses brands or eco friendly baby toys.
If you have any brands that should be included on our list, we'd love to hear about them in the comments below.