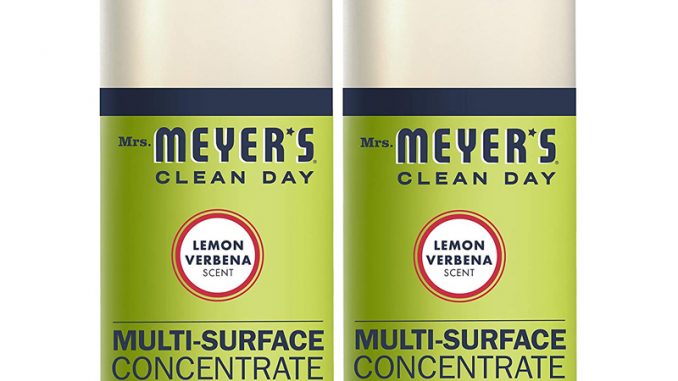 At Ecoripples, we are always busy building a sister site that people interested in all eco-friendly subjects can come, get some inspiration, and trustworthy resources about good practices and great products to use. This time we set out to look for companies that make eco-friendly cleaning products.
Our team has put together a great list of eco-conscious brands that are creating cleaning products. These brands produce eco-friendly products that will meet all of your cleaning needs without hurting the environment or your health. Take a look and let us know what you think in the comments. What other brands are out there that should be added to our list of eco-friendly cleaning products?
Our Favourite 13 Brands Making Eco-Friendly Cleaning Products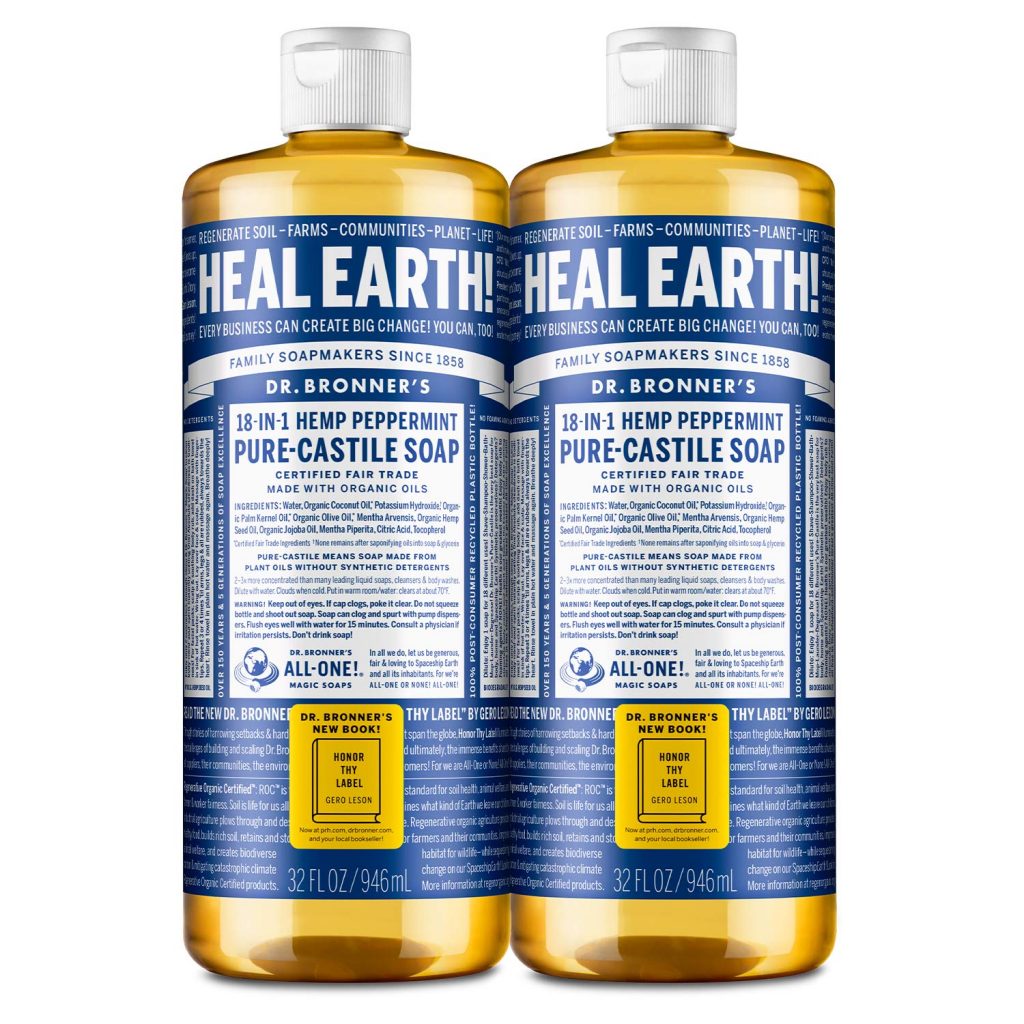 Dr. Bronner's is a brand committed to making socially and environmentally responsible products of the best quality, most of them vegan. Their all-one cleaning products are not only popular due to their wide variety of possible uses but also because of their organic and fair trade sourcing. They dedicate their profits to help make a better world!
The one you see in the photo is their 18-in1 Castille soap that works on the face, body, and hair, food, dishes, laundry, mopping, and pets, basically all over the home. It is effective, ecological, versatile, vegan & cruelty-free. Made with fair trade ingredients and 100% biodegradable!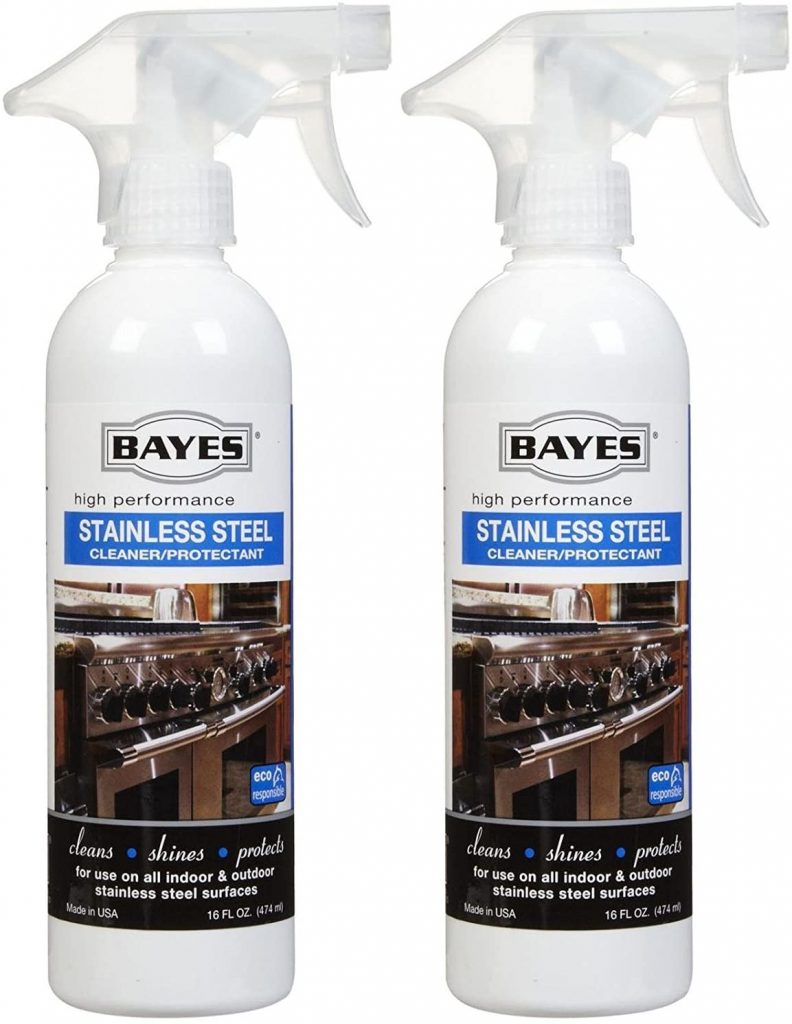 Bayes premium cleaning products ensure minimal impact on the environment. Their products are biodegradable, safe, pet friendly, and effective. Bayes Cleaners was launched in 2006 with just 4 products. Now the brand has over 20. Their vast range of cleaners is targeted for kitchen, living room, bathroom, and outdoor cleaning. Bayes Cleaners also produce green living products such as water filtration bottles, hand soap, and produce wash.
The product you are seeing in the image is their stainless steel cleaning and polishing product. Their oil-based, fingerprint-resistant, formula cleans, shines, and protects all indoor and outdoor stainless steel appliances from use, elements and UV light. It is cruelty-free – Leaping Bunny Certified. Eco-responsible. Non-toxic & biodegradable like most of their cleaning products.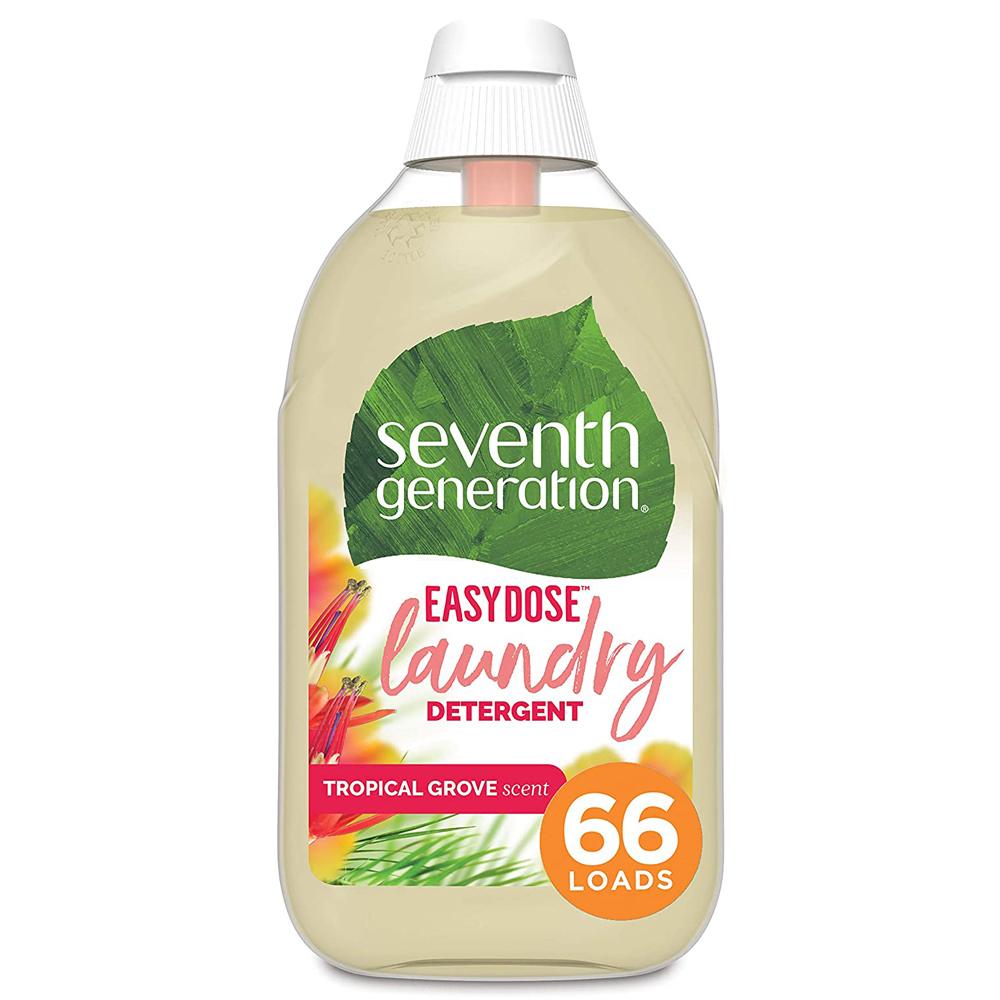 Seventh Generation is a brand that creates plant-based solutions that work. The company has been using renewable plant ingredients to make products for 27 years. Seventh Generation offers a range of animal cruelty-free products from household solutions to feminine care. Their line includes soaps, cleaners, disinfectants, baby wipes, diapers, and tampons.
The product you are seeing here is their concentrated Laundry Detergent. Aside from it being a great detergent, it comes in a bottle that will allow you to use the right dose every time. It comes with a bottle cap that only allows you to squirt the exact amount required. Its scent is made from essential oils & botanical ingredients.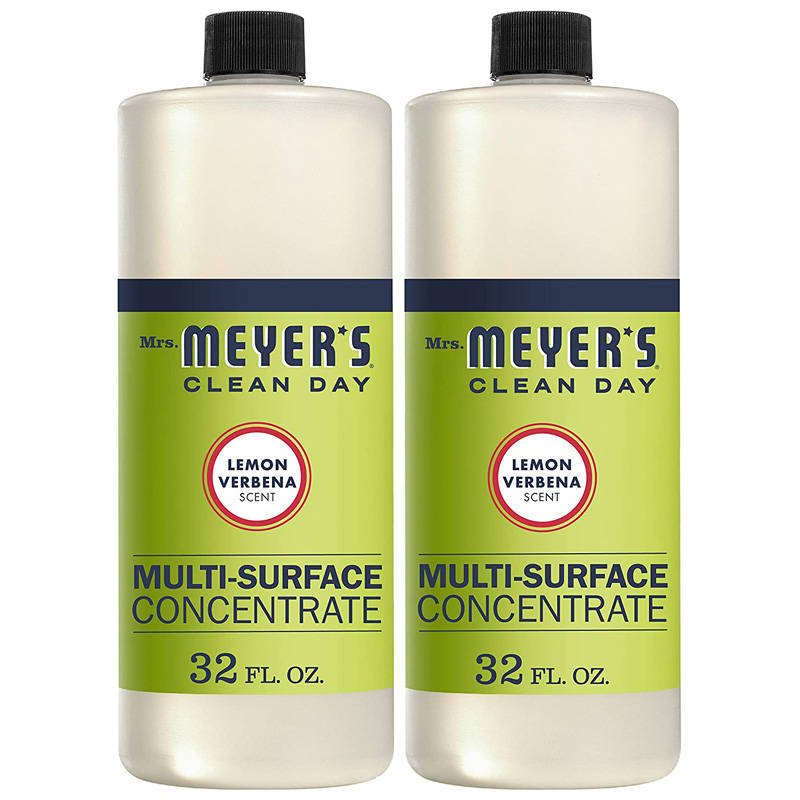 Mrs. Myers uses essential oils to produce earth-friendly cleaners, baby products, and laundry supplies. They make intelligent, responsible raw material choices, and whenever possible, obtain materials from renewable plant resources such as coconut, palm, corn, soy, or olive. Sometimes they choose to use non-plant-derived material for reasons of efficacy, consistency, and safety. Their products do not contain chlorine bleach, ammonia, petroleum distillates, parabens, phosphates, or phthalates. Mrs. Myers uses concentrated, biodegradable formulas and at least 25% post-consumer plastic in our bottles. They do not test on animals.
This is their multi surface concentrate, safe on wood.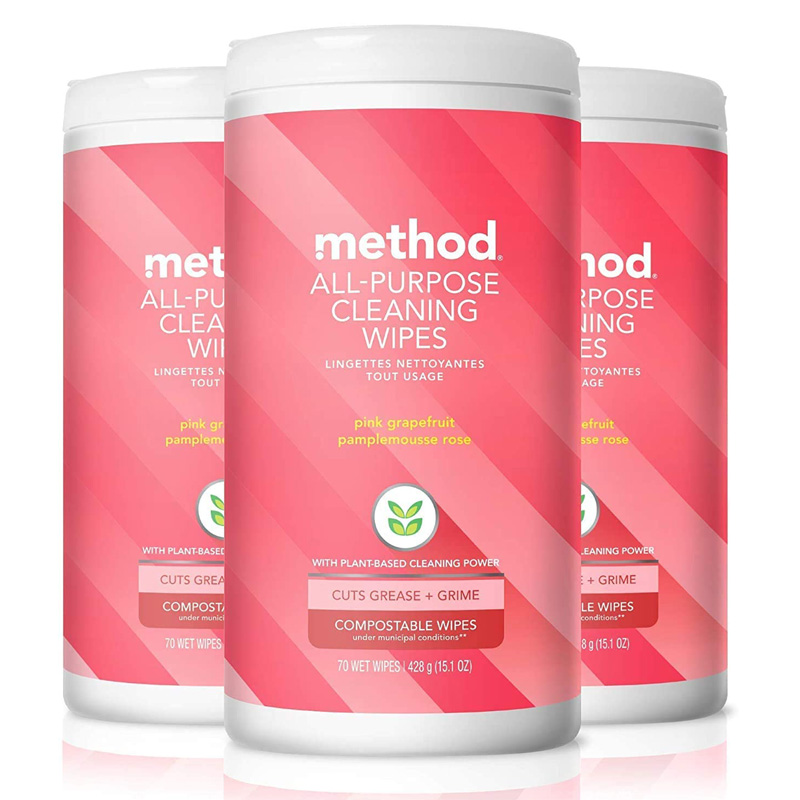 The founders of Method set out to change the world by creating beautiful cleaning products that are as kind to the planet as they are tough on dirt. and that is just what they are doing. They produce naturally-derived, biodegradable, non-toxic household cleaners, laundry supplies, personal care, and soap that smells great.
In the image you are seeing their Method All-purpose Cleaning Wipes in the scent Pink Grapefruit aside from helping you clean multiple surfaces, they are also biodegradable, so you won't feel guilty about polluting. They is because they are made out of wood based fibers. They are also safe for kids and pets, making them perfect for families.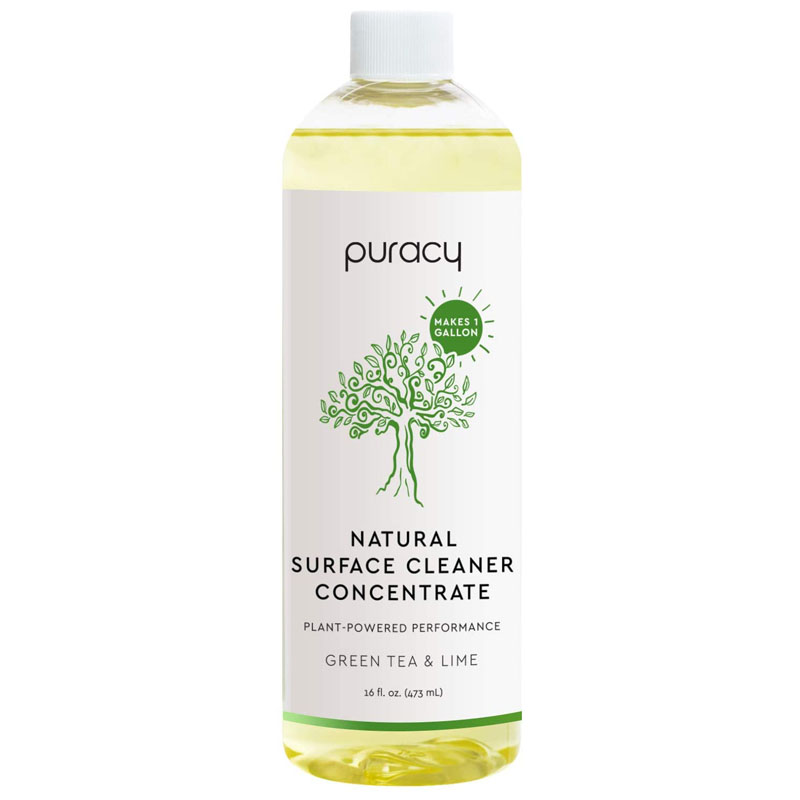 Puracy was built on the belief that transparency when it comes to product labels and marketing efforts is the best. They are also based on a commitment to using only the purest ingredients available, every Puracy formula is at least 99.3% natural.
The product that you see in the image is their All-Purpose Cleaner. It is one of their best sellers and is guaranteed to safely clean any hard surface without streaking. It effectively removes food, soda, juice, grease, oil, sugar, pet accidents, fingerprints, footprints, lipstick, tree sap, grime, adhesives, soap scum, dirt, spills, streaks, residues. This cleaner is made with green tea & lime. It is also safe to use near children and pets because of its non-toxic nature. It is also vegan, and bio-degradable.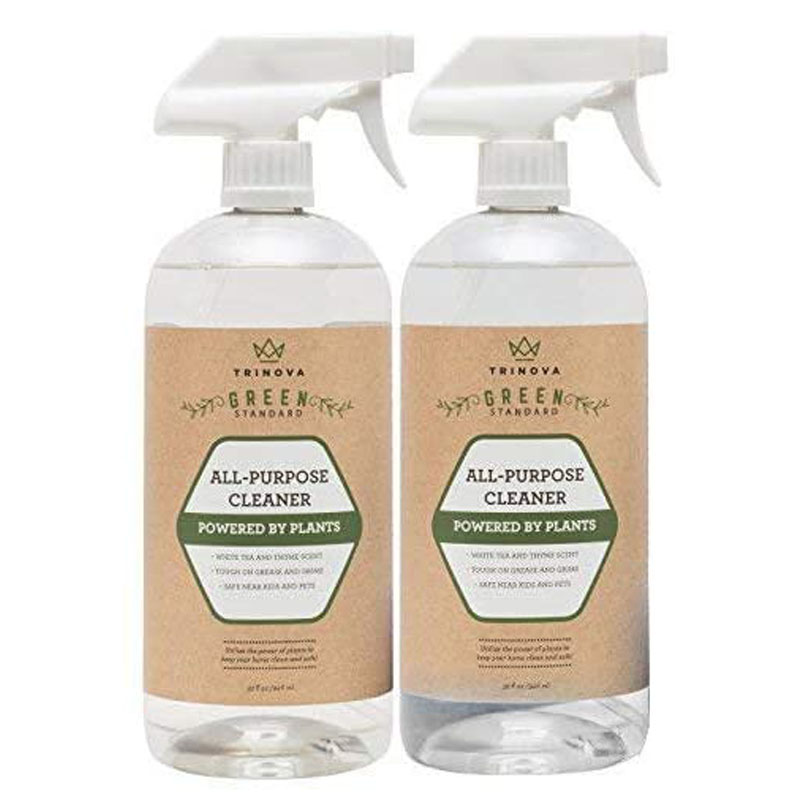 TriNova has a huge portfolio of different, specialized cleaning products that you can use all over the house. They believe that the best policy is having a product for each different surface because not all of them respond the same to the same components. Not all of them are natural or organic so be mindful of that.
We found the one organic all-purpose cleaner that they offer and think it is worth recommending to you. This multi Surface Cleaning Spray is safe and does a great job at Kitchen, Bathroom, Toy, Stain Removal. They know that even though specialized is better, you sometimes need something that you can carry all over the house to make things quick, easy, and effective. It has a unique blend of white tea and thyme extract.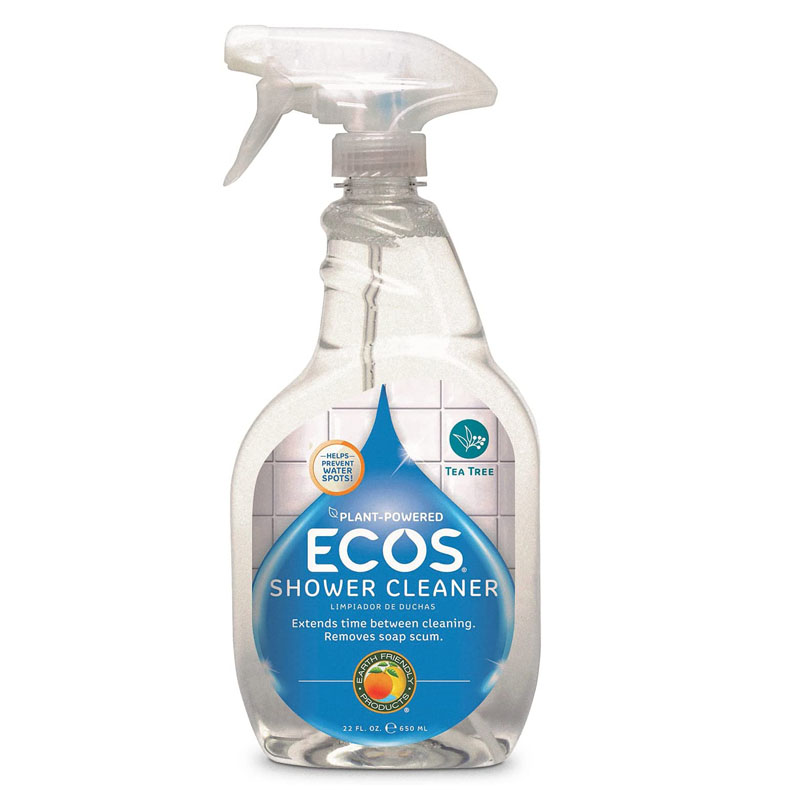 ECOS is a family-owned company, that believes that every home can be clean and safe without damaging the environment. Their ecosystem is built on ethics, empathy, and environmental and social justice. From the way they make the products to how they treat their employees and support local communities. They've reduced energy use, decreased waste by over 95%, lowered transportation emissions, and invested in clean wind energy projects
Their Shower Cleaner with Tea Tree Oil prevents soap scum and stains from hard water, mold & mildew. The best par is that there is no need to scrub, wipe or rinse, simply spray after every shower and walk away. This extends time between deep cleanings.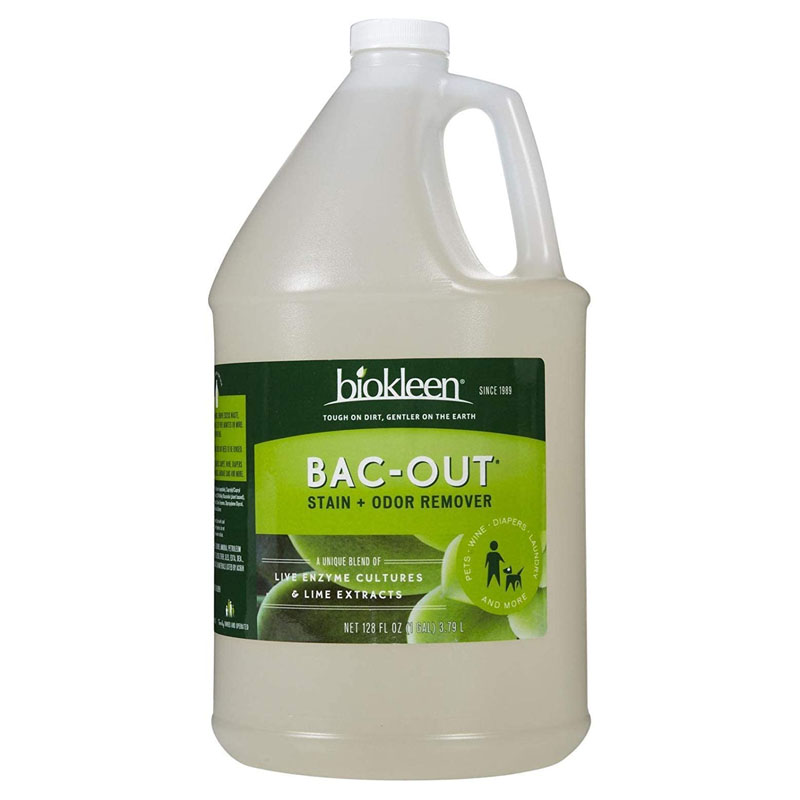 Biokleen strives to produce effective plant and mineral-based cleaners that perform as expected without using any unnecessary toxic chemicals. It was born to create plant-based, non-caustic cleaners for professional services and janitors. But with time they decided to bring those same powerful formulas to families and homes. As part of that commitment, all Biokleen products are free of phosphates, chlorine, ammonia, alcohol, butyl, glycol ether, brighteners, artificial colors, artificial fragrance.
Biokleen Bac-Out Natural Enzyme Stain and Odor Remover gets rid of the toughest odors so they are gone for good. It is also kind to those with chemical sensitivities and allergies, safe around kids and pets.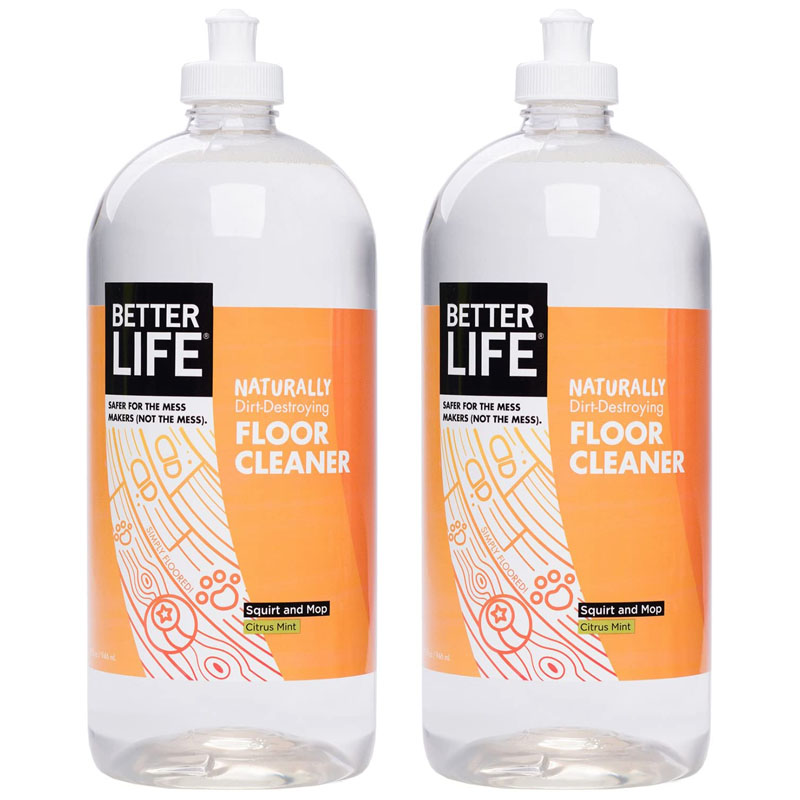 Better Life products are full of natural, plant-powered cleaning agents – like soap bark, corn, and coconut – so you can clean without compromise. The biodegradable, plant-based ingredients that they use deliver a powerful clean, naturally! They're tough on stains, but safe around kids and pets*. The company believes that cleaners don't need sulfates, dyes, or artificial scents.
Their floor cleaner safely cleans and restores a brilliant shine to hardwood, ceramic tile, stone, bamboo, vinyl, laminate, and other sealed floors without rinsing needed. Most importantly, it is free of VOCs, alkyphenol surfactants, and petroleum but come with a naturally achieved and delicious citrus mint scent.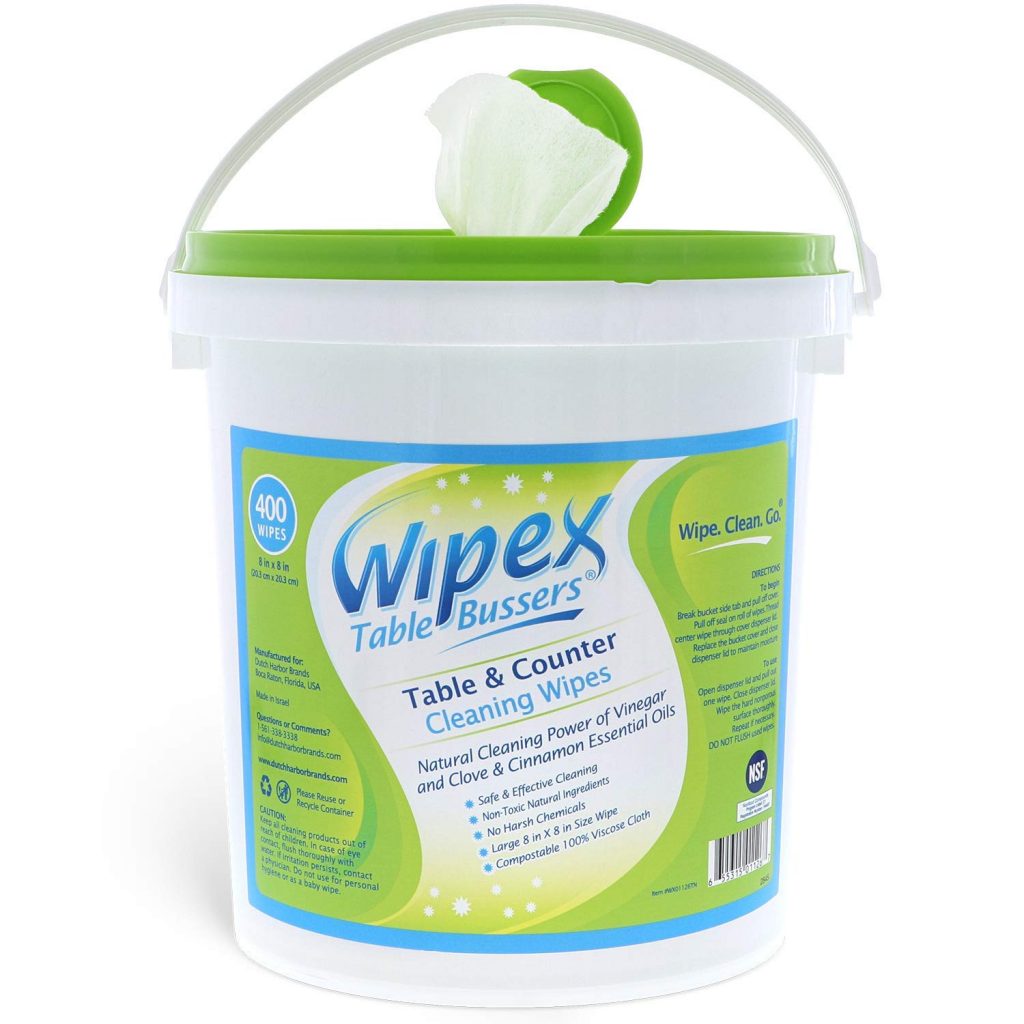 Wipex prides itself on the fact that they create wipes engineered with top-tier cleaning ingredients for a quick, easy cleanup. They are made with rosemary, essential oils, and vinegar. This makes them safe for kids and pets. They also have alcohol wipes for other surfaces, as well as sanitizing wipes for those fitness enthusiasts who want to keep their equipment clean.
Their table and counter cleaning wipes come in a pack of 400 Wipes! They are extra large and strong to make things easier for you. Each is also made of disposable cloth infused with natural ingredients. The formula is non-sticky and comes with a pleasant natural scent of cinnamon that does not linger.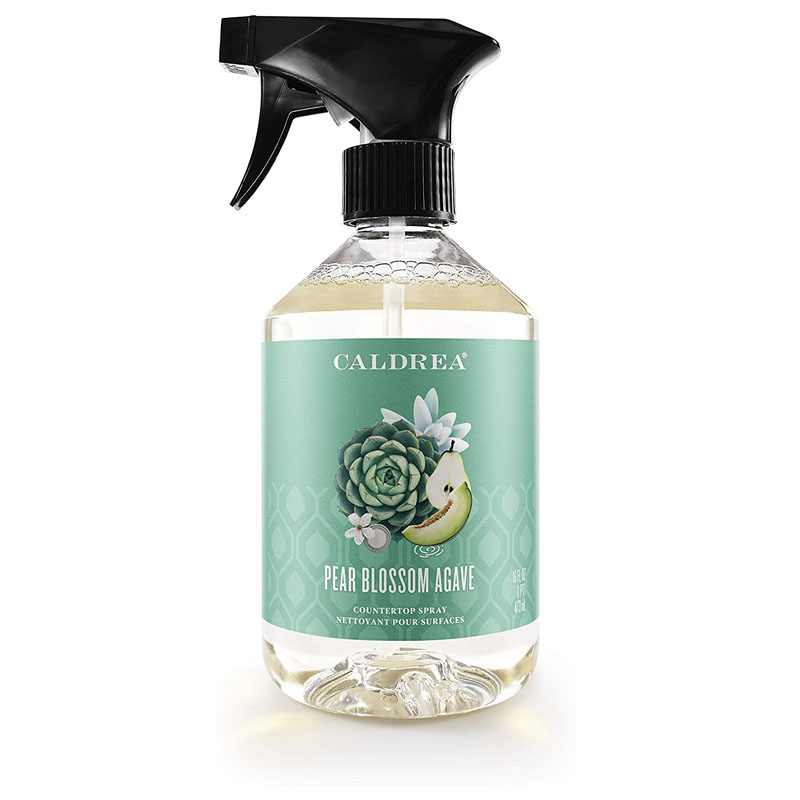 Caldrea was founded on a simple and powerful idea—that caring for our homes should be a beautiful experience. Every day, they aim to provide the most gratifying and thoroughly addictive home and body care products available. They're passionate about choosing the most potent and responsible ingredients that are incredibly effective, yet gentle.
The Caldrea Pear Blossom Agave Countertop Spray Surface Cleaner. It refreshes the home with little effort. It is safe and hardworking on all finished surfaces including woodwork, tile, laminate, porcelain, fixtures, sealed wood floors, and natural and engineered stone, including granite. Note that due to the use of plant-based ingredients, actual product coloring may shift.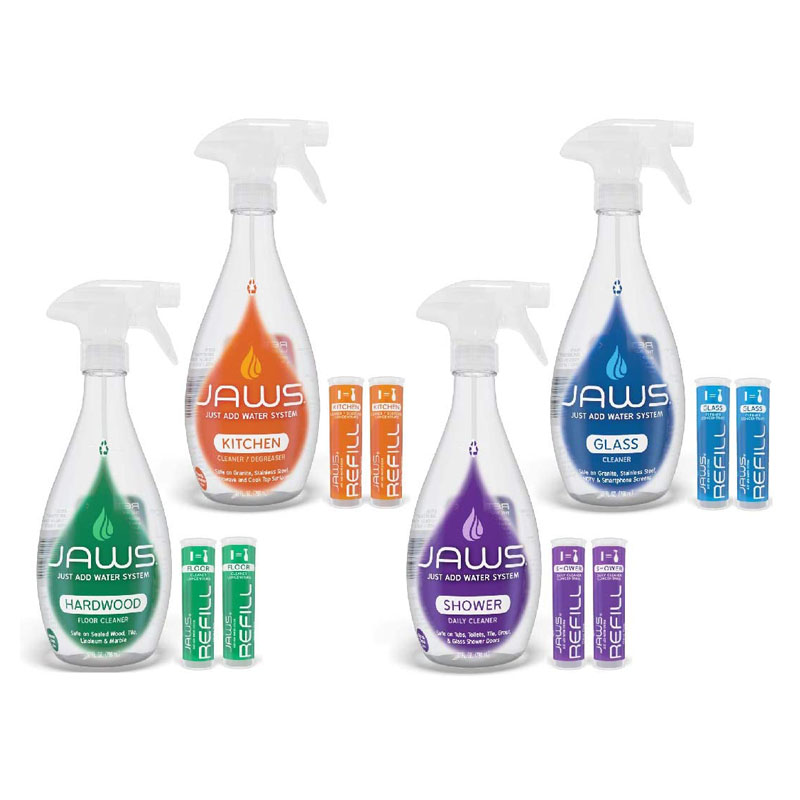 JAWS International, Ltd. is a technology company committed to protecting the environment with effective, non-toxic* cleaning products. So they created JAWS® (Just Add Water™ System), a patented, groundbreaking cleaning system designed to reduce the environmental impact of packaging used in conventional spray-cleaning products by conserving the resources required to produce and ship them.
Their multi-surface cleaner will help you wipe away odor, grease, and grime. It works on the kitchen, hardwood floor, shower, glass, and more. This pack includes 4 Reusable Bottles and 2 Refill Pods of each concentrated cleaner. It is non-toxic, biodegradable, and safe for children and pets.
Have you tried any of these Eco-Friendly Cleaning Products or any other products of these companies? We would love to read what you thought of them and whether you would purchase them again. And take a look at this article if you want to keep learning more about great brands that are creating eco-friendly bathroom products.
Pin For Later!