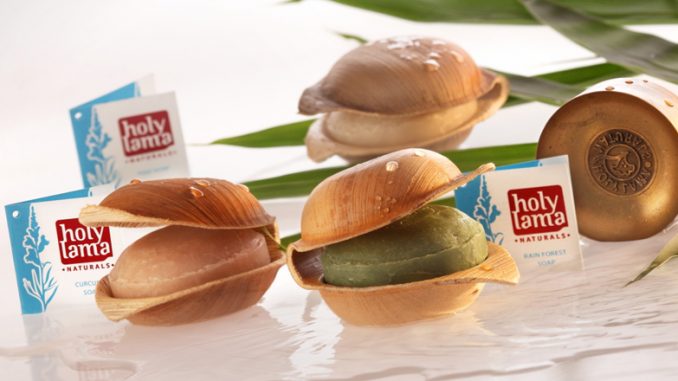 If you are an environmentally conscious consumer, you are already know how much waste is caused by packaging. It might seem almost impossible to buy any product that does not come wrapped in plastic. But you do have options, even if they seem difficult to find. That is why we have come up with 5 suggestions for Ecofriendly Packaging Alternatives.
But first, here are some general rules of thumb which can help you choose ecofriendly packaging. First, recycled, and recyclable options are always best, especially those which are plant-based and biodegradable. Second, if you must use packaging made from materials that are not easily recyclable, at least make sure these materials are durable and you can use the packaging for other purposes.
The main goal is to avoid waste. Therefore, try to select alternatives that encourage multiple use and keep the packaging from ending up on landfills as soon as you receive your product. We have organized these alternatives into five main groups and we have added one example for each alternative – check out our 5 suggestions for Ecofriendly Packaging Alternatives:
Biodegradable packaging
A great way to keep packaging from creating more pollution is to choose biodegradable packaging. There are now many inventive packaging options that are naturally biodegradable. These include mushroom packaging, seaweed-based packaging, pressed hay or banana leaves. In some cases, this kind of packaging is even edible and can be consumed after it is used.
One great example of biodegradable packaging is the palm leaf packaging used by Holy Lama Naturals. The packaging is made from leaves shed by the areca palm and are completely biodegradable.
Recycled packaging
Choosing packaging made from recycled materials, such as recycled cardboard or plastic, is also a good choice. However, as is the case with the other ecofriendly packaging alternatives on this list, try to choose products with robust recycled packaging so that you can use it and reuse it, instead of discarding it right away. Whenever possible, also try to use recycled products which are recyclable themselves – unfortunately, that is not always the case.
Captain Blankenship is one brand that uses packaging made 100% from either recycled ocean plastic or recyclable paperboard. Keeping up with their mission to protect the oceans, the brand decided to partner with Envision, a company which creates packaging from 100% recycled ocean-bound plastic.
Durable and reusable packaging
Another alternative is to find products with durable and reusable packaging. That kind of packaging will probably be made from stainless steel, glass, wood, and the brand itself will probably encourage you to keep re-using the packaging to store the product. There are many refill schemes for daily use products, such as food items and personal care products.
Plaine Products is one company who wants you to join the "packaging revolution" by offering long-lasting aluminum bottles and a refill program. Clients send back their bottles for a refill whenever they need to, ensuring that each bottle is reused multiple times.
Multiple-use packaging
Multi-use packaging is a clever way to reinvent packaging for other activities or for decoration. In this case, you can easily turn the packaging of products into something else, such as a dollhouse, a box, a hanger or a bag. This is great news for the environment because it keeps the packaging for being wasteful, and also greats news for clients who end up receiving two products instead of just one.
For example, a Cornwall-based company called Seasalt sells packs of socks in actual socks boxes. These boxes are made from recycled cardboard and they can be used and reused again and again to store your favorite socks. They feature beautiful illustrations which you will be proud to display!
Packaging you can send back
There are now some ecofriendly companies that encourage clients to return the packaging once they have received their product. This way, companies can use the packaging multiple times instead of discarding it for only one client. When you are shopping ecofriendly products, always make sure to check their shipping policies and see whether or not you might be able to return your product's packaging after you have received it.
RePack is a company that helps over 150 brands in Europe and North America to combat single-use packaging. The companies ship their products in RePacks. Then, they encourage clients to return the empty RePack once they have received their product. After returning the RePack, the company checks its condition and prepares it for the next cycle. By investing in the circular economy, RePack manages to combat waste and pollution. It also provides a ecofriendly alternative to e-commerce brands that depend on shipping to sell their products.
What do you think about our Ecofriendly Packaging Alternatives? Although it might seem difficult to move away from single-use packaging, there are many companies leading the way.  As ethical consumers, our mission is to support these brands. Whenever possible, also encourage retailers and e-commerce brands to invest in ecofriendly packaging alternatives. If you are interested in learning more about ecofriendly products, check out more articles in our blog!

Found this useful or inspiring? Pin it!