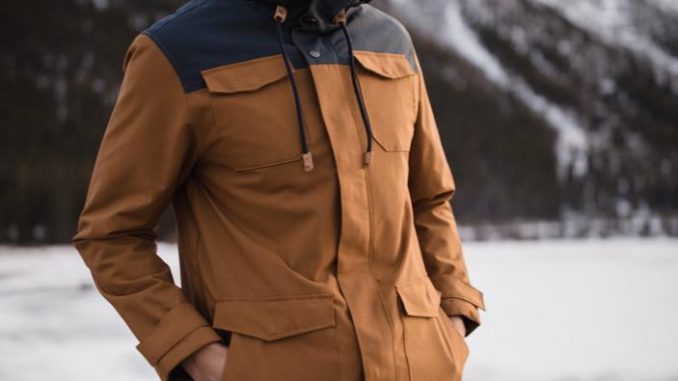 For sports, fitness, and exercise lovers, it might seem difficult to find sustainable brands that fit your needs but also your values. We have selected six of the best ecofriendly active and sportswear brands so you can discover all the great alternatives to fast fashion products. Whether you love yoga, running, hiking or surfing, we hope you will find the brand you are looking for. These brands are from all over the world, and they all have one key characteristic in common: they are all ecofriendly but still high-quality and look great!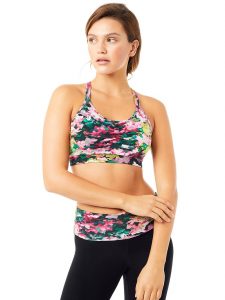 Mandala Fashion is an ecofriendly brand based in Berlin focused on women's activewear, particularly for yoga and dancing. All their collections are made from high-quality materials which do not contain additives. They mostly rely on recyclable raw materials, such organic cotton and Tencel, but also recycled materials, such as recycled polyesters.
Mandala has lounge wear, training, dance and maternity collections. All the products are gorgeous and stylish, and they seem super comfortable as well.
Sustainability is at the heart of Mandala's mission; therefore you can only order the latest collection twice a year. The goal of this practice is to avoid overproduction and, therefore, waste.
Mandala is also concerned with ethical production guidelines. That is why they make sure to check for themselves the conditions of the facilities where their products are manufactured.
If you are looking for high-quality and elegant activewear, Mandala is the brand for you.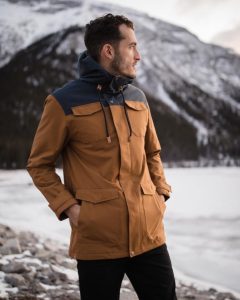 Tentree is a certified B-Corporation "Inspired by Nature, Made From Nature". This is the brand for outdoors enthusiasts who love hiking and need comfortable clothing. You will find many products raging from sports bras to mittens and mountain jackets
Tentree sells women's, men's and kids' clothing, as well as accessories.
The brand carefully chooses the most sustainable materials and fibers to manufacture their products. These include Tencel, Recycled polyester from plastic bottles, organic cotton and natural hemp fibers.
Tentree is also committed to well-being of employees and ensuring labor rights. Therefore, they try to be as transparent as possible and follow ethical manufacturing guidelines through the Tentree Code of Conduct.
In addition, every piece of apparel you buy from Tentree comes with a specific code that allows you to plant ten trees. You just have to register it on Tentree's website and there you can track your trees and check out where they are planted. So far, Tentree has planted 53,245,126 trees in many countries, including Canada, Brazil and Indonesia.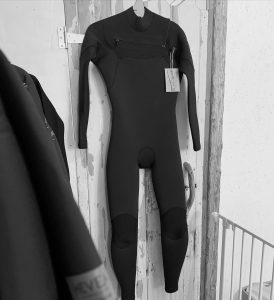 If you love surfing, then this is the brand for you. Cheer Wetsuits is a brand based in Australia which creates ecofriendly wetsuits from Hevea rubber and recycled fabrics for both men and women.
According to the brand, Hevea rubber is currently the most sustainable alternative to manufacture wetsuits. It does not absorb water and has great stretch properties. It ensures that the wetsuits are durable, stretchable, and lightweight. The wetsuits will also keep you warm in cold temperatures.
Besides wetsuits, Cheer Wetsuits also sells boardshorts, vests, booties, hoods and gloves. Their profits are used for self-funded and partnered projects which raise awareness of environmental issues, such as sustainability and conservation.
BAM offers a variety of activewear and sports clothing, all made from bamboo fibers sourced from sustainably managed forests, and also merino wool. They have a guide about the different fabrics types used in their clothing, so you can be sure your item is right for the activity and weather you desire.
They also sell waterproof jackets made from recycled materials and which are recyclable themselves. The jackets are breathable, 100% water-proof and have different designs for men and women.
BAM also has a denim jeans collection made from soft bamboo denim. The fabric is so comfortable you can even use it to do yoga!
If you are looking for activewear for specific activities, BAM has collections dedicated to hiking & walking, gym & training, running, yoga & Pilates, as well as every day and lounge wear, including underwear and socks. The products look fantastic, with vibrant colors and patterns and unique designs.
In short, if you are an environmentally conscious active person looking for ecofriendly active and sportswear brands, BAM probably has all the products you are looking for – and more.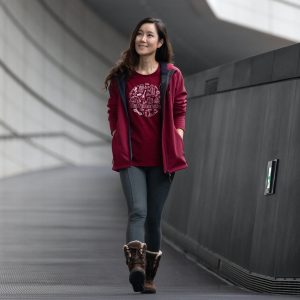 Kathmandu is a Certified B Corporation based in New Zealand which specializes in outdoor gear. Their products are made with sustainably sourced cotton and wool and recycled polyester. The brand invests in worker well-being, zero waste, reducing carbon emissions and sustainable buildings. They also partner with a diversity of charities for social and environmental projects.
At Kathmandu, you will find everything from footwear to jackets, tents, sleeping gear, and bags, for both adults and children. They also have special collections for skying and snow, as well as products designed for hiking, yoga, biking and running. Kathmandu also sells a variety of essentials for campers and travelers, including dehydrated outdoor meals.
The next time you are planning on going on a camping trip, pay Kathmandu a visit and try their ecofriendly products!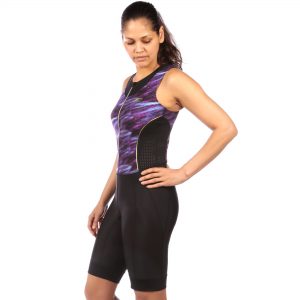 Are you a female athlete who loves running, cycling, swimming – or are a triathlon enthusiast who enjoys all three? Then Trigirl is      the brand for you! All their products are made from ECONYL®, a recycled nylon fiber created from old fishing nets and other kinds of consumer waste.
The brand offers trisuits, wetsuits, sports bras, swimwear and tri tops and shorts. They also sell accessories such as belts, booties, gloves, arm warmers, caps and goggles. Basically, all you need to be a triathlete!
Trigirl also supports Women's Aid, a federation of women's organizations in the UK that provide specialized services for victims of domestic violence.
We hope you have enjoyed our selection of ecofriendly active and sportswear brands. As you can see, if you love fitness, the ocean and the outdoors, there are many sustainable alternatives to mainstream products. In case you are interested in knowing more about ecofriendly products, make sure to visit our blog and don't forget to share your feedback in the comments below!
Found this useful or inspiring? Pin it!