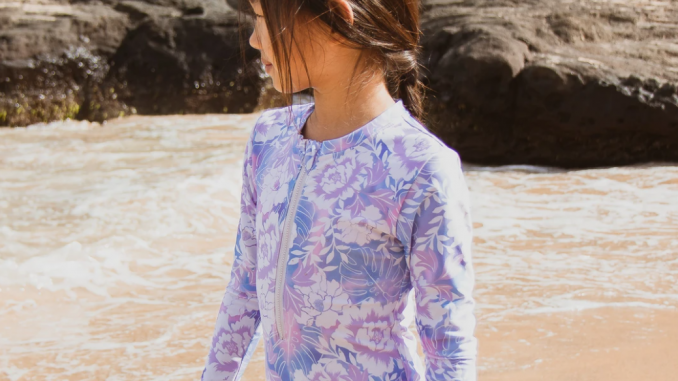 There is nothing better than swimming in the ocean (especially after a long lockdown!) and feeling closer to nature. But swimwear is generally not the best friend of the environment. There are now many brands trying to change that and make the most sustainable options available. So, we are presenting you with 7 Ecofriendly swimwear brands to brighten your summer!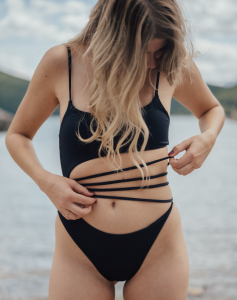 This Canadian is proudly by women for women. They have a variety of swimsuits for all body shapes with stylish designs. Most importantly, the swimwear is biodegradable and recyclable!
The swim pieces are made from a new fabric that will react to soil nutrients and gasses emitted in landfills to start biodegrading. This means that it does not contribute to the pollution of oceans. The swim pieces are also made to last, so you can keep them for several years before disposing of them (in the recycle bin!).
Jordyn Leah Swim's sustainability goals go one step further. All of their packaging is either recyclable, biodegradable or compostable, as well as the zip bags and hangtags.
The brand is also concerned with ethical manufacturing. That is why they partner with a small manufacturer in Brazil that cares for staff well-being and contributes to the local community.
Besides selling swim pieces, the brand also offers oversized Turkish towels from House of Jude, also from Canada. The towels are made from eco-friendly Turkish cotton and bamboo. They are naturally antibacterial and are hand-loomed by Turkish artisans themselves.
Jordyn Leah Swim is also committed to promoting body positivity and positive self-perception. It celebrates diversity in body shapes and sizes, and you can see that clearly in their 2021 collection!
Another of the 7 ecofriendly swimwear brands is Vanilla Sand, a brand inspired by nature, which aims to "fuse German accuracy with the Portuguese laid-back warmheartedness". The goal is to protect the environment while supporting artisans in Portugal and Brazil.
The swimwear collection features modern designs of bikinis, one-pieces and swim pants for women, men, and children. The swimwear has fun and energetic patterns and colors, with a great summer vibe.
Vanilla Sand also produces all its products with sustainability concerns in mind. All the colors, for example, are from 100% plant-based dyes. Their main materials are Econyl and organic GOTS certified organic cotton, as well as bamboo yarn. This means that Vanilla Sand is not only reducing ocean pollution, but also contributes to protect the soils and reduce water consumption.
Local artisans in Portugal and Brazil produce all the products, in safe working conditions. The collections are purposely small, to ensure they run out of stock.
Plus, all products are PETA-Vegan approved!
The brand also supports One Tree Planted and helps to reforest the Amazon with each purchase. It also supported a social project in São Tomé and Príncipe, which encouraged women to surf, by donating swimwear.
Seasalt Kis is an original swimwear brand for little girls. The swimwear, which includes rashguards, one-pieces and bikinis, is very cute with adorable patterns and details such as ruffles. But because the swimwear is for children, it is also durable and resistant.
The brand states the swimwear is "made for performance, designed for fun". As such, the products are high quality. The performance fabrics are resistant to chlorine and saltwater. They are also very lightweight and have built in UPF 50+ sun blocking, to make sure the kids are safe. Plus, the swimwear is especially breathable for both hot and humid environments.
The products are all manufactured in the US and carry a positive message for girls. Each suit has the message "You are so loved" to empower and inspire children. It is part of the brand's mission to create change.
Seasalt Kids' concern with social impact goes beyond lifting up girls' self-esteem. All the swimsuits are made with recycled polyester and nylon fabrics, to divert waste from landfills and oceans. The packing is also compostable, and Seasalt Kids makes sure to upcycle fabric scrapes into other products.
Finally, the brand regularly collaborates with organizations focused on social and environmental causes. These organizations include 1% for the Planet, which means Seasalt Kids' donates 1% of their profits to environmental projects. It also supports nonprofits focused on children, such as Urban Surf 4 Kids and Davis Farm to School.
Overall, Seasalt Kids' swimwear is a great present for your daughter and a way to introduce her to the ocean and sustainability!
Kaylyn Gardner Knitwear is an unique brand because it creates swimwear from knitting! It uses fibers such as baby alpaca and GOTS certified organic cotton in their products. Using these materials helps to reduce greenhouse gas emissions and water consumption. The materials are also biodegradable, so they will not contribute to ocean pollution.
The dyes of the products are also eco-friendly. Kaylyn Gardner Knitwear uses advocatos to dye all the products, so they do not use chemicals and are non-pollutant.
The products should be very durable, so the brand offers instructions in how to care for them.
On Kaylyn Gardner Knitwear's website, you can see all the available models for swimsuits. But you cannot buy them directly. Instead, each piece is handcrafted for each client, so the orders can be customized. If you order an item and do not like how it fits, you can also return it so that it can be fixed for you!
The swimwear looks incredibly elegant and unique. Because it uses knitwear, this means many of the products are still stylish outside of the beach and swimming pool, as tops or bodysuits.
By buying a swimsuit, you will be getting a fashionable item of clothing as well – one which is made to last you a long time!
Cosmo Crew Kids is an ecofriendly swimwear brand for children. They have a variety of products, from swimsuits to surf suits, beach shorts, and wanderpants. The products are for young children and toddlers, with fun and color designs.
Cosmo Crew described itself as "an ethical brand providing conscious choices for progressive parents". It is a pioneer of the PASE lifestyle brand, which stands for Progressive, Active, Sun-safe and Ecology.
The brand wants to foster children's love for the outdoors, but in a safe way. Therefore, all Cosmo Crew products have UPF 50+ sun protection. The products are also resistant to sunscreen, sand, oils and chlorine, despite the soft fabric.
All the products are designed in Australia and tailors in Bali, Indonesia, handcraft them. The material Cosmo Crew uses is Italian Carvico. This material is a combination of Econyl, which is a fabric from recycled fibres of plastic products in the ocean, and Lycra Xtralife. This ensures the products are durable, flexible and resistant.
Cosmo Crew also uses organic cotton fabric in some products, such as the beach shorts. The commitment of Cosmo Crew to sustainability also includes packaging. The brand used Poly Bags for packaging, which are compostable and biodegradable.
Altogether a great ecofriendly and fun brand for your children!
This brand is unique in this list of 7 ecofriendly swimwear brands because the products are not from cotton or recycled plastic. Instead, NATASHA TONIĆ describes itself as "hemp swimwear", a fast-growing crop more efficient than cotton and which requires less water. Hemp also does not require pesticides to grow and naturally enriches the soil. It also absorbs more C02 than trees.
That is why the brand decided to use hemp as the base fabric of its products, blended with Certified Organic Cotton and 4% Lycra. The fabric purchased in the USA and the products are produced in small quantities in a factory in Los Angeles with decent working conditions. The brand used low impact dyes and a low impact dye process. It also makes sure to use biodegradable auxiliaries and additives.
Furthermore, NATASHA TONIĆ tries not to add to the carbon footprint. That is why the transport from the supplier to the design studio is 100% electric and why production and office tasks only use low energy.
The swimwear of NATASHA TONIĆ is made for women who like to pack light. That is why each piece can either be swimwear, activewear or even lingerie. The design is simple but very elegant and light.
The products are UV resistant and naturally breathable and anti-microbial. The main goal is to reduce microfiber pollution and create durable products.
You can check out the beautiful collection on NATASHA TONIĆ's website!
The last of our 7 ecofriendly swimwear brands is SLO active, a social enterprise with a focus on activism and sustainable innovation. Its products are for active women and are what the brand calls "sustainable luxury ocean wear". The pillars of SLO active's mission are sustainability, slow fashion and ocean conservation.
The brand currently only sells seven products which make up for the Clean Lines collection, each carefully designed to the last detail. A small and independent factory in Italy produces all the items. The material the products use is FSC certified Yulex Pure, made from raw natural rubber of hevea trees.
To encourage durability, SLO active fixes damaged items for free.  It encourages customers to return unused items to recycle them. The brand also relied on green shipping methods to offset carbon emissions
Every year, SLO active donated at least 3% of revenue to partner charities and plants one mangrove for each sale with SeaTrees. The brand is also passionate about activism, either through education or through community movements and collaboration. On SLO active's website, you will find many useful guides on plastic pollution, mangroves forest and the coral reef crisis.
Finally, SLO active also promotes women activists and athletes through the #FierceFemales campaign and provides guides for women related to diving, surfing and travel.
Discover more ecofriendly products
We hope you have enjoyed our selection of these 7 Ecofriendly Swimwear brands. When trying to choose an ecofriendly swimsuit, you can always remember to follow some basic advice. Look for swimwear made from recycled materials, make sure it is durable and always look for ecofriendly packaging and shipping methods.
If you liked this article and would like to discover other ecofriendly products, we recommend you to read our articles on 6 Ecofriendly Active and Sportswear Brands and 10 Global Brands Offering Products made from Ocean Plastic.
Pin for Later!