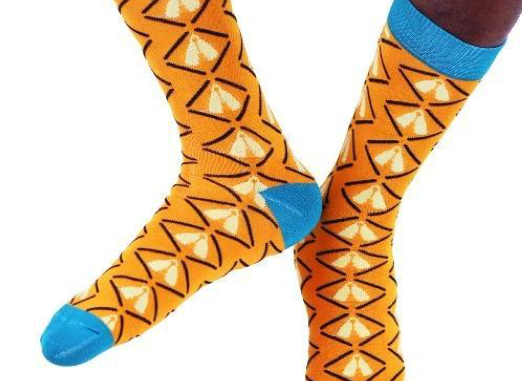 Have you ever considered investing in sustainable brands for eco-friendly socks? When ethical consumers think of eco-friendly clothing, they hardly ever remember socks. However, socks have become increasingly pollutant over time. So finding eco-friendly socks is one important step you can take to protect the environment. These 7 sustainable brands will encourage you to make that change!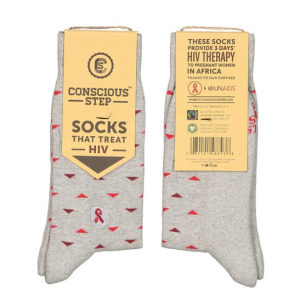 Conscious Step is an American brand of eco-friendly socks. All their products are ethically manufactured in India using organic and Fairtrade Certified cotton. They use recycled materials for their boxes and are Vegan Certified as well.
They sell ankle and crew unisex socks in various sizes. With arch support and an extra layer of cushion in the sole, the socks are designed to be as comfortable as possible.
For each pair sold, they also donate $1 to partner charities. By purchasing their socks, you can build homes, restore healthy oceans, or even treat HIV, among many other worthy causes. By buying a gift box, you can also contribute to several causes at once.
If your goal is to be a conscious consumer for the planet and its people, Conscious Step is an excellent choice.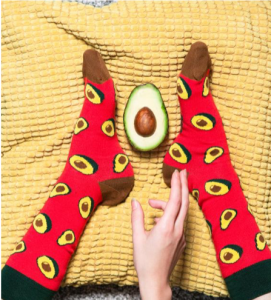 Natural Vibes goes by the motto "Nice on the feet, Good for the planet". The eco-friendly socks of this sustainable brand are from organic Aegean cotton, one of the best in the world due to its softness and fiber strength. It also keeps colors vibrant for longer. Natural Vices does not use any toxic chemicals or pesticides to produce the socks, either in manufacturing or dyeing. Their manufacturing process also used 91% less water and the packaging is biodegradable.
They have special collections with vibrant colors and stylish designs. From the Fun Collection , to Retro to limited edition designs,  there are socks for everyone, women and men.
Plus, for every pair of socks sold, they plant a tree in partnership with a reforestation program. So far, they have planted 3,856 trees.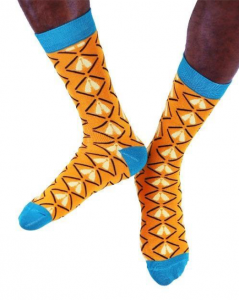 Akuko is a unique sustainable brand of eco-friendly socks inspired by Nigerian culture. Its name means "storytelling" in the Igbo language and the patterns of their socks are inspired by traditional African culture.
The socks are manufactured from bamboo fiber, grown organically in certified plantations. They are knitted in a started unit in Bangladesh, which is regularly audited.
They sell dress, ankle and athletic socks. Akuko also has products for children and giftboxes with multiple products. All of their products have amazing vibrant colors with enticing patterns.
Akuko is not only a fashion brand but also a cultural project. It connects the African diaspora in Sweden and Europe through its stories. Each pair of socks also comes with a poem written by an up and coming African writer. Their goal is for production to eventually move production to Africa.
Nadaam (United States)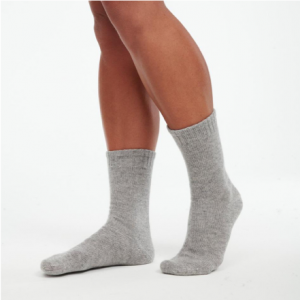 Nadaam's focus is on sustainable cashmere. This sustainable brand has many different clothing products, but their eco-friendly socks are unique. Most eco-friendly socks are usually made from other materials. But Nadaam's luxurious cashmere socks will really make you "walk on clouds".
Nadaam works directly with herders in Mongolia, employed through fair wages. Their products are responsible and cruelty-free. The brand also invests directly in veterinary care for the animals that provide the raw materials. By buying Nadaam's products, you are also supporting Mongolian herder communities.
They currently have two simple models of socks, informal and professional. These basic styles are a hefty investment. But they are worth it, especially for people with foot problems that need extra-comfy socks to get through the day.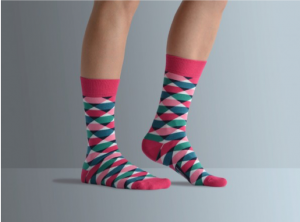 Arctic Bay is another one of the sustainable brands for eco-friendly socks, which are created from organic cotton and manufactured in Spain. All of their packaging and labels use recycled and biodegradable materials.
They have collections for both women and men, with colorful and fun patterns.  The brands invest in quality and comfort most of all. The socks are extra-soft, with great transpiration, and do not cause allergies. All of their designs are inspired by nature, such as Mount Fuji or Blackbird. The Arctic Bay has two packages of socks available – the Cook Edition and the Peary Edition, named after two of the first Arctic explorers.
Besides investing in sustainable production practices, the Arctic Bay also supports other causes. Through the Arctic Bay Project, they provide financial support to "The Ocean Cleanup" and develop initiatives to clean plastic from nature.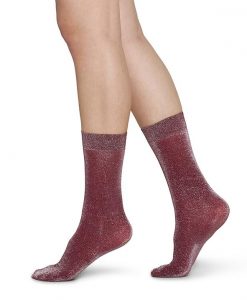 Swedish Stockings sells socks, tights, and leggings for women.  These products are manufactured in zero-waste factories using pre and post-consumer nylon waste through a process less harmful for the environment. Although many of Swedish Stockings products are delicate by design, the brand encourages clients to use the socks and stockings for as long as possible and explains the kind of care required for these products to last.
They are also committed to cleaning up the hosiery industry. Therefore Swedish Stockings has a Recycling Club. Clients can send old pantyhose, of any brand, and will receive 10% discount. The old products will then be recycled and used to create fiberglass tanks for commercial use.
Chausettes Orphelines is a quintessential Parisian brand with an eco-friendly twist. They offer dozens of different and very elegant collections of socks. Chausettes Orphelines' goal is to tackle the pollution caused by socks, claiming over 90%  end up in the (non-recyclable) trash.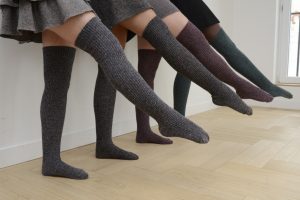 The brand operates according to a circular model. Their products are created from recycled socks, gloves, etc., which are collected in the brand's stores. When a client buys more than 45€ worth of products, she will receive an extra package to give back them back and recycle once they are no longer useful.
Besides raising awareness about recycling and the environment, Chausettes Orphelines also invests in social projects. These include the social integration of women in housing centers through training in sewing techniques and hosting creative workshops for children and youth of underprivileged neighborhoods in Paris.
—————————-
As you can see, you have plenty of options of sustainable brands for eco-friendly socks! If you are curious about other eco-friendly products, check out our 8 Amazing Eco-Friendly Glasses Brands from Around the World!