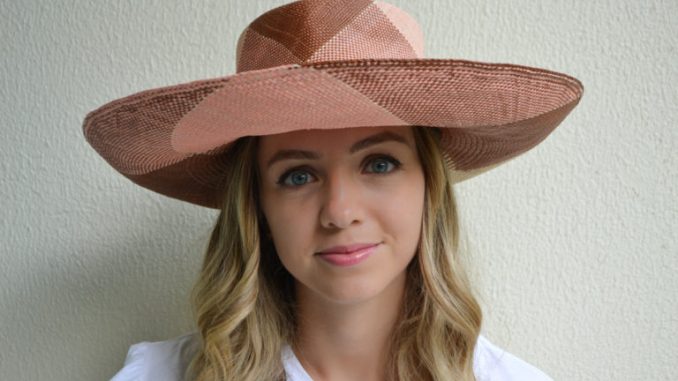 Do you already have a sustainable wardrobe? Really? You are not forgetting your hats?
You might be surprised to discover that there are many eco-friendly brands of hats with fantastic and elegant products. From Ecuador to New Zealand, designers and ethical manufacturers are joining forces to ensure hats come back in style in a sustainable way!
Here are our suggestions for 8 fantastic eco-friendly brands of hats:
Equal Uprise is not only a stylish sustainable brand, but also a curated collection of fantastic pieces by artisans from different countries.
The Premium Felt Hat Collection, handmade in Oaxaca, Mexico, is a perfect bland of elegance and simplicity. But Equal Uprise also has other eco-friendly hats available.
Denise, Equal Uprise's founder, puts aside 10% of every proceeds from each item sold. Those 10% are then invested in the business of the artisan who created the piece. Equal Uprise's team evaluates the current situation of the artisan's workshop and discuss areas of improvement. After, they design a detailed plan to optimize the workshop and assist to implement it.
All pieces sold by Equal Uprise are handcraft in small amounts. Most have a simple design to ensure they will last as long as possible as a unique item in your home and/or wardrobe.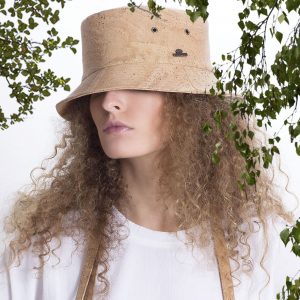 Montado is a well-established Portuguese brand with over 40 years of experience. Their mission is to work for a greener and more sustainable planet.
How can they achieve this? By producing their eco-friendly fashion products with cork. Cork is renewable and biodegradable, and Portugal has the largest protected cork oak forests in the world. The cork is only extracted every nine years and it does not damage the tree.
Montado sells both original products and their expertise to produce new designs for other brands. They currently sell three styles of hats: Vegan Vintage-Style Cork Beret, Cork Cap, and Panama in Cork. All these hats are soft and resistant to water, so they are perfect for both rainy and sunny days!
Topiku (USA/Indonesia)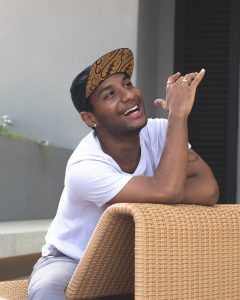 Topiku is an American brand that works with artisans in Indonesia to create hats from recycled materials. "Topiku" means "my hat" in Indonesian language and the brand's mission is based on three principles: environmental protection, artisan empowerment, and Indonesian cultural heritage. Their end goal is a cleaner and more resilient Indonesia that can face long-term challenges.
They currently have two styles of hats. The Five-Panel hats are made from organic cotton, recycled plastic, and textiles, with beautiful Batik motifs from the cuttoffs of Indonesian brand Danar Hadi. They come in different colors and patterns.
Then, there are the Baseball Caps. Also featuring Batik motifs, these caps are made from recycled plastic, textiles, metal, and organic cotton. There are plenty of caps to choose from, all with a sportier look.
This brand is also an individual member of 1% For the Planet.
Offcut (New Zealand)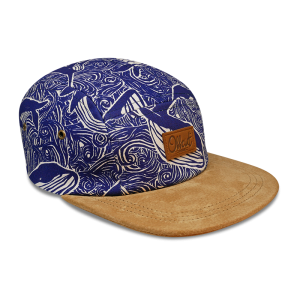 Offcut is a brand whose end goal is to, in their words, "put ourselves of our business". They want to rethink the concept of waste and inspire companies to use all of their by-products. Because 10-20% of new fabrics from the fashion industry are thrown away, Offcut decided to start there.
Their team works with companies to collect textile remnants. Instead of ending up in landfills, Offcut used these fabrics to create limited-run hats. To ensure the hats last as long as possible, Offcut is available to repair them for free.
Offcut plants a tree for every product sold, through their partnership with the Eden Reforestation Projects.
All the new hats are released once a month in limited quantities, so make sure to become a member to receive the next batch.

Pachacuti is a pioneer of Fair Trade and eco-friendly brands of hats since its inception in 1992. They sell the famous Panama hats, but instead of relying in intermediaries, they go directly to the source.
The brand works directly with weaving associations in Ecuador, paying fair prices and investing in traditional hat weaving skills. Most of the artisans are women home-based informal economy workers, who usually suffer from low wages.
To ensure eco-friendly products, the saw used to create the hats is grown organically on a community-owned plantation. The plant from which the straw is collected is one of the most sustainable fibers in the world. Pachacuti also offers full hat cleaning, repair and restoration services to make sure their hats are for life.
The brand has both women's and men's hats, with a variety of styles, designs and patterns. On their website, you can also choose to create your own Panama hat!
Yestadt (USA)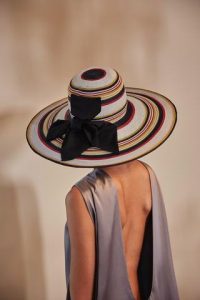 Yestadt is a New York-based brand with timeless designs perfect for urban life and fashion. Their look books are stunning, and the hats are high quality. You will find hats for both warm and cold weather, and collections for women and men.
Each hat integrated rich artisanal traditions from across the globe. The straw used for the hats are sourced from skilled partners in Ecuador and Haiti, while the synthetic and waxed paper straws are from Taiwana, China and Japan. Finally, the felts are rabbit fur felt sourced from the Czech Republic. All the materials were selected to ensure they could last for life if they are taken care of properly.
In Brooklyn, all of these different materials are put together and Yestadt team is in charge of finishings. The end results are great and Yestadt usually collaborates with other brands and designers to integrate them in collections.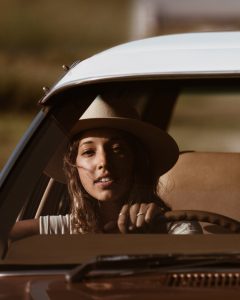 Will + Bear is an Australian brand born "on the road" which crafts hats especially made for travelers. They design special accessories to make sure you can always take your hat with you when roaming, without losing it.
Their hats are made by partners in Inner Mongolia, China and Sri Lanka with handmade Australian wood or straw.
Will + Bear has collection for women and men, and all hats have simple and practical designs. But they are still extremely elegant and stylish. Currently, they have Wide Brim Wool and Straw hats, Caps, Wool Beanies and Bucket Hats.
They also plant ten trees for each hat sold. So far, they managed to plant 200 acres of Forest Gardens in Senegal, Africa, through their partnership with Trees for the Future.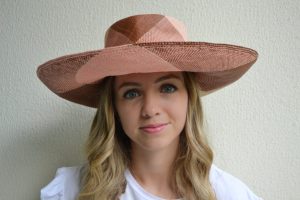 G. Viteri is a socially responsible brand that invests in local production to create beautiful hats. They work directly with artisans and work to improve local economy by paying fair wages. Currently, they partner with over 300 artisans, usually women with families, impacting around 2,000 people.
They sell straw and felt hats, featuring a great variety of styles, colors, shapes, and patterns. The hats collection are unisex, suited for both women and men.
The brand sustainably sources the material for the hats, all-natural textiles and materials, and all products are handmade. This way, G. Viteri's hats are good for both the local communities and the environment.
We hope these amazing eco-friendly brands of hats have encouraged you to start shopping more sustainably! If you would like to discover more eco-friendly products, check out our blog and search for eco-friendly alternatives.
Pin for Later!