Better Life Bags is a Detroit-based company whose owner is focused on tying the business to the local economy in order to create employment opportunities for disadvantaged women within her own community. Many eco-friendly, Fair Trade, and cause-based brands simply donate a portion of their proceeds to large international aide organizations, where it can be somewhat harder to get a true sense of the direct impact — this is by no means a bad thing, but it's always nice to see a company like Better Life Bags working on a smaller scale, creating a direct impact through tangible ties to its own community.
Better Life Bags offers a refreshing antidote to the anonymity of our vast global economy, in which products are often manufactured in one country, designed in another, and made from materials grown in any number of unknown places. Starting as Detroit-based founder Rebecca Smith's passion project, Better Life Bags has grown from a one-woman Etsy account to a full-scale local business employing a dozen women who hand-craft the bags per your custom specifications. Rebecca explains that 90% of the production is done in the homes of her employees.
Better Life has a huge array of bag styles, from crossbody bags to shoulder bags to diaper bags to backpacks, and each bag is fully customizable. And the customization process is fun! Choose your leather color, metal hardware color, and preferred fabric patterns for the various detailing sections and inside lining. Prices range from about $100-$200.
This bag design took me just 2 minutes, and I think it looks pretty good!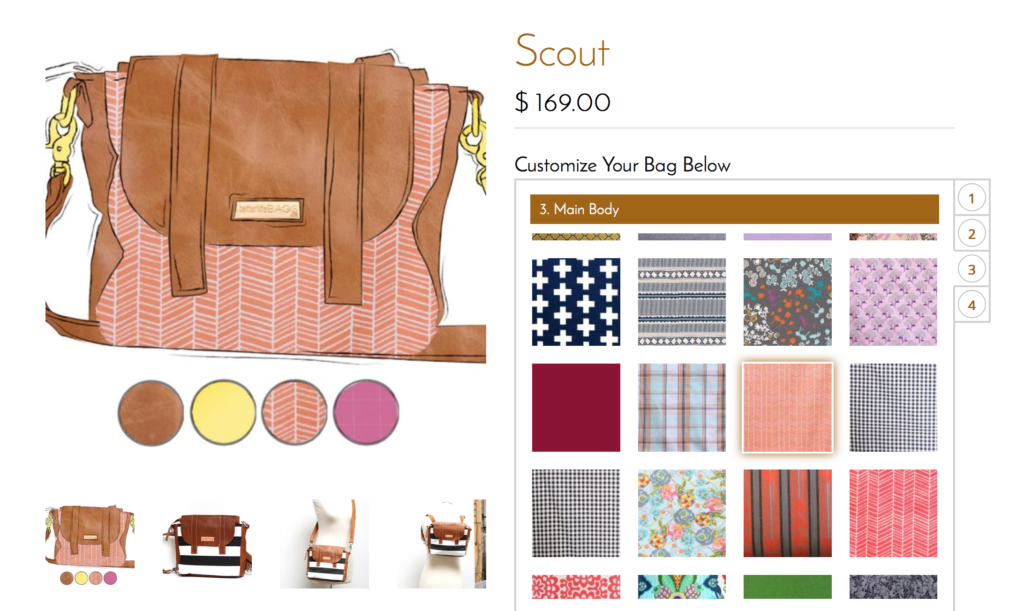 If you're feeling shy, no need to customize the bag yourself — there are plenty of pre-designed, ready-to-ship bags to choose from. It's really quite impressive that such a small operation is able to put out so many designs, and able to fulfill orders on any custom design you come up with. Finally, Better Life includes a note with the name of the seamstress who crafted your bag, so the process feels personal from start to finish.
Check out "The Better Life Bags Story" video to hear the company's story and see the process by which the bags are made: