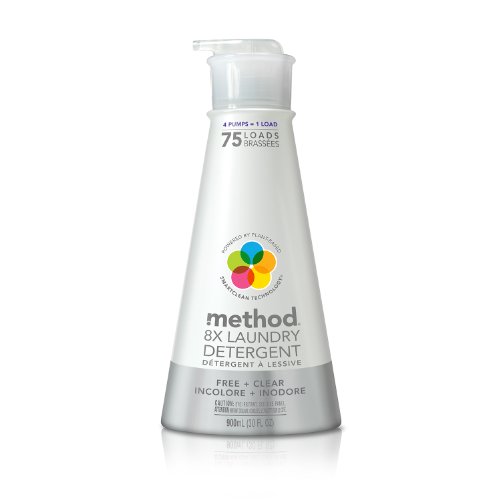 At Ecoripples, we have been busy building a sister site call Eco-Friendly Cleaning Products. As you may have guessed, this site focuses on profiling eco-friendly cleaning products!
Our team has put together a list of great brands creating great products.  These brands produce eco-friendly products that will meet all of your cleaning needs.  Take a look and let us know what you think in the comments.  What other brands are out there that should be added to our list of eco-friendly cleaning products?
Our Favourite Brands – Eco-Friendly Cleaning Products
Dr. Bronner's is committed to making socially and environmentally responsible products of the best quality. Their all-one cleaning products are not only popular due to their wide variety of possible uses but also because of their organic and fair trade sourcing. They dedicate their profits to help make a better world!

Bayes premium cleaning products ensure minimal impact on the environment. Their products are biodegradable, safe, pet friendly and effective. Bayes Cleaners was launched in 2006 with just 4 products.  Now the brand has over 20. Their vast range of cleaners are targeted for kitchen, living room, bathroom and outdoor cleaning.  Bayes Cleaners also produce green living products such as water filtration bottles, hand soap and produce wash.
Seventh Generation is a brand that creates plant based solutions that work. The company has been using renewable plant ingredients to make products for 27 years. Seventh Generation offers a range of animal cruelty free products from household solutions to feminine care.  Their line includes soaps, cleaners, disinfectants, baby wipes, diapers and organic tampons.
Mrs. Myers uses essential oils to product earth-friendly cleaners, baby products and laundry supplies. They make intelligent, responsible raw material choices, and whenever possible, obtain materials from renewable plant resources such as coconut, palm, corn, soy or olive. Sometimes they choose to use non-plant-derived material for reasons of efficacy, consistency and safety. Their products do not contain chlorine bleach, ammonia, petroleum distillates, parabens, phosphates or phthalates. Mrs. Myers uses concentrated, biodegradable formulas and at least 25% post-consumer plastic in our bottles. They do not test on animals.
The founders of Method set out to change the world by creating beautiful cleaning products that are as kind to the planet as they are tough on dirt. They product naturally-derived, biodegradable, non-toxic household cleaners, laundry supplies, personal care and soap.
To learn more about these products and brands, check out our site Eco-Friendly Cleaning Products. 
If you have any brands that you think we should add to our eco-friendly cleaning product list, please let us know in the comments below.