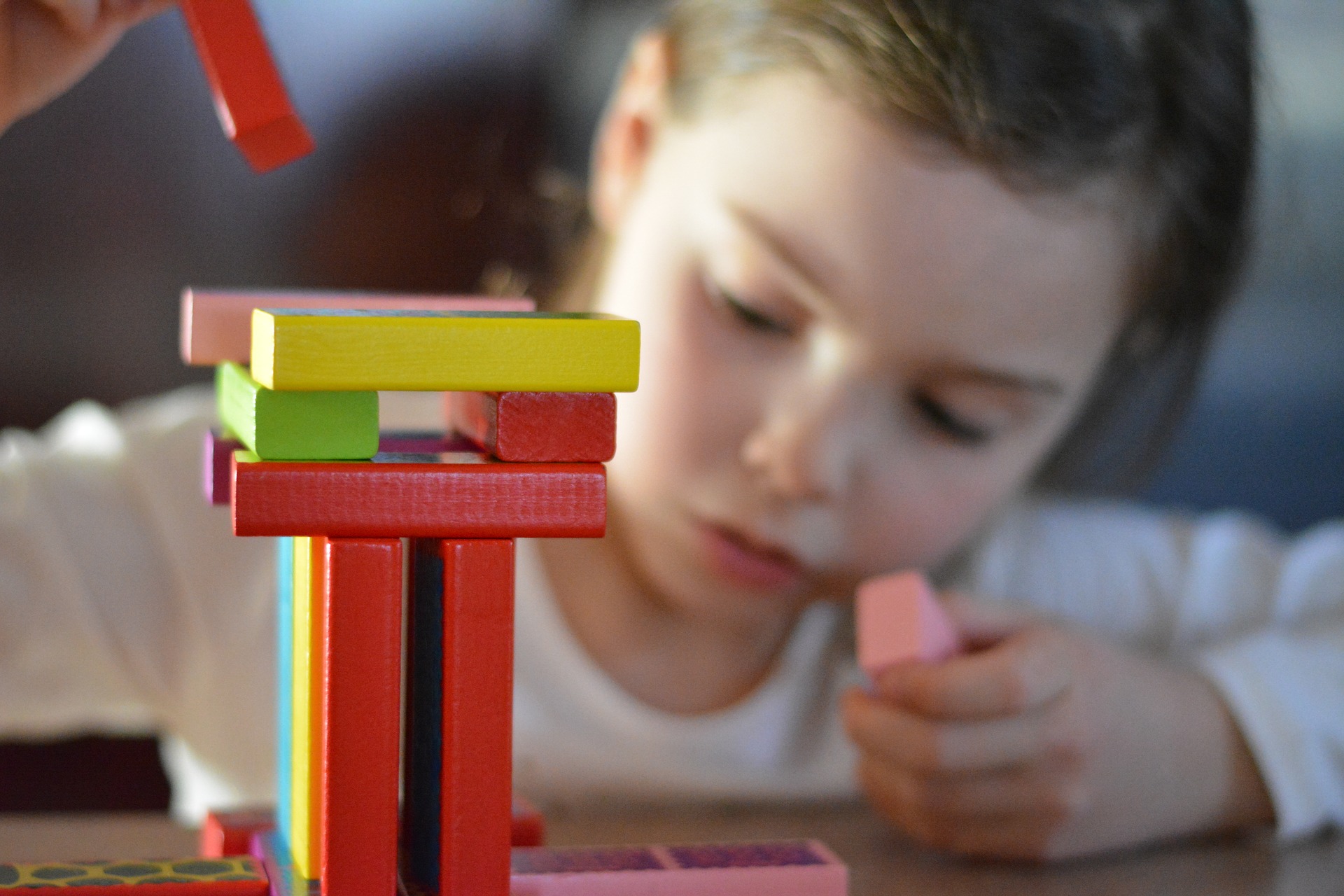 The play time is definitely an important part of every toddler and child out there, that is why different brands have created eco-friendly toys to start creating consciousness about the environment with no plastic materials or toxic painting, and also to help the little ones to start developing their senses and minds with different bright colors and shapes.
This is why we have created this list of the Top Rated Eco-Friendly Toy Brands on Amazon, in order to help you to get the best for your children, nephews, nieces, and grandchildren or any kid you love.
Top Rated Eco-Friendly Toy Brands on Amazon
1. Hape – Wooden Shape Sorter Pull Toy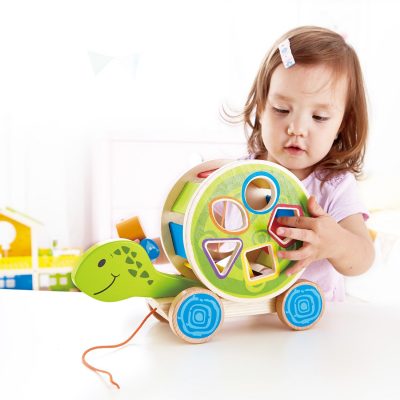 This is a lovely toy shaped like a turtle that the little ones can pull with a strap. It has different shapes, colors, and figures so they can play and use their imagination while they learn. Given that it is made with non-toxic wood makes this a great option to pack in your traveling bags.
2. Green Toys – Farm Playset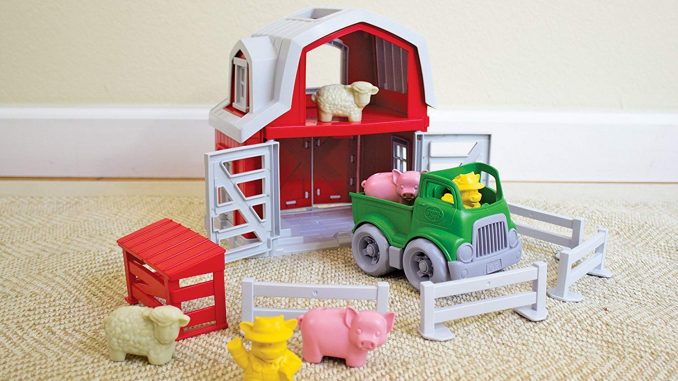 Green toys uses 100% recycled plastic; this is a beautiful farm to entertain children and make their imagination flow with wonderful stories and adventures. Since it has different pieces that can be put away inside the barn, it is easy to pack and move around!
Buy on Amazon
3. Melissa & Doug – Hand Puppets (Set of 4) – Knight, Pirate, Sheriff, and Superhero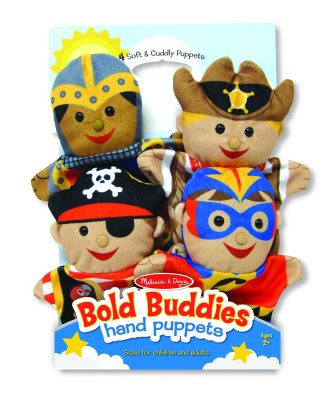 This is a wonderful set of puppets built with natural soft fabrics. The set includes four different characters. By using these, your kids will not only have a wonderful playtime, but they can also learn about communication, creativity, and collaboration. It is also a great way to have quality time between parents and children.
4. Under the Nile – Organic Cotton Scrappy Dog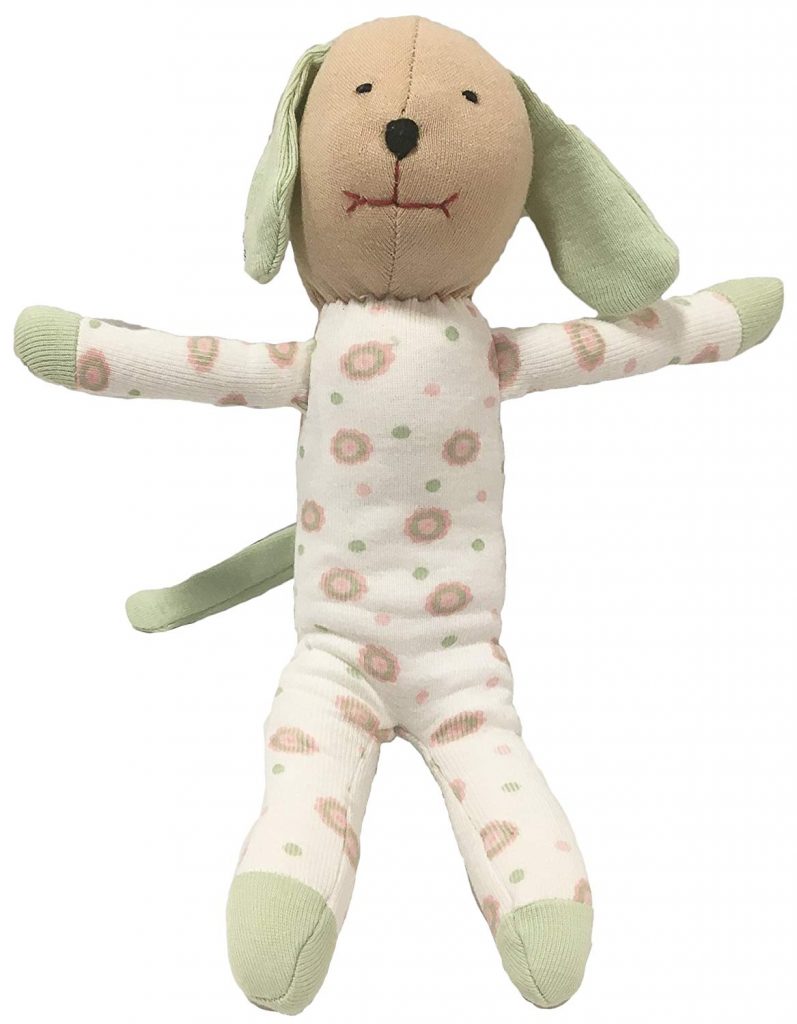 This is an excellent toy dedicated to little newborns, Under the Nile uses the softest fabrics. All of these so your little baby can have a cuddle nap friend that can easily behold by little hands and arms due to the long neck and slightly stuffed hands and legs.
5. Anamalz – Farm Pig Wooden Toy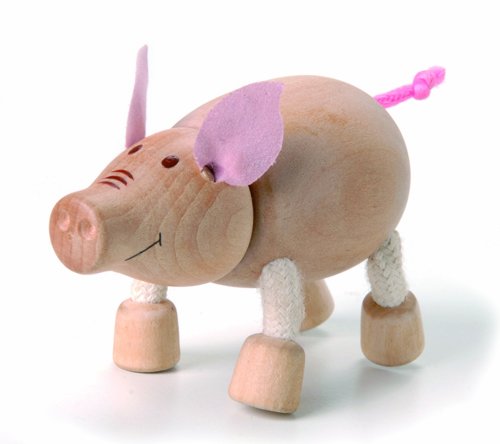 Anamalz is a brand that builds excellent animal figures made of sustainable wood. There are many different figures to choose from! You can choose between farm animals, dinosaurs or wild animals, perfect for creating great stories. These are also very lightweight.
6. Tegu –
24 Piece Magnetic Wooden Block Set, Tints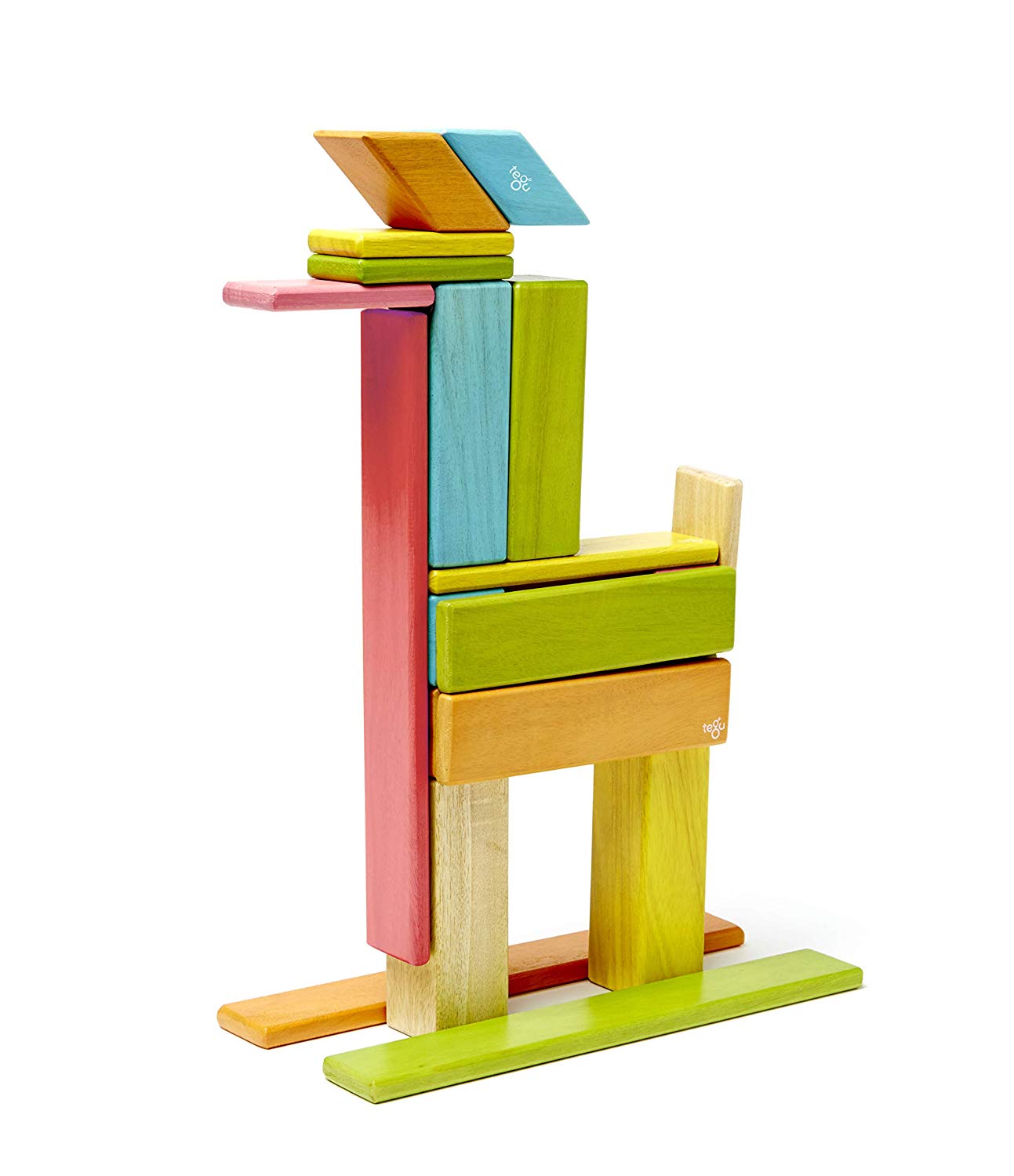 These amazing toys are made with wooden pieces in different shapes, sizes, and bright colors; what makes these so special is that they have magnets, so it is possible to build anything! They are compatible with any other Tegu sets and most of all, they are completely eco-friendly and they can last for generations.
7. Haba – Magica Clutching Toy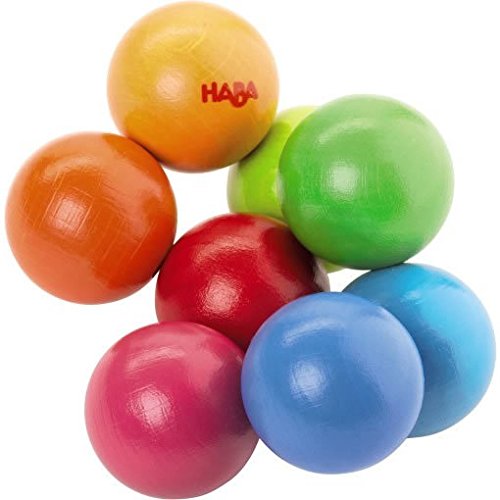 This is a hand-crafted Magica colorful clutching, wooden toy made for teething babies. It is easy to grasp for the young children's hands and perfect for babies aged 6 months and up.
HABA has tons of different games and toys for babies, and toddlers, both wooden and soft. All of them are made how thinking of the environment, your kid's health and most importantly in their development over this critical time.
8. Vulli – Sophie the Giraffe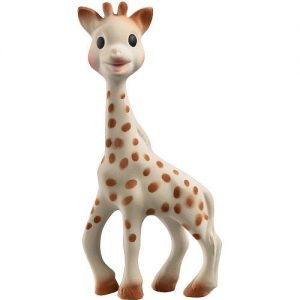 Sophie the Giraffe is a baby teething toy that is made to awake baby's senses. It is an incredibly popular toy. It is made of 100% natural rubber and natural paints. The rubber comes from the Hevea tree growing in sustainable forests. Sophie has a squeaker that is amusing for babies, stimulate their hearing and helps them understand the link between cause and effect. Sophie is perfect for soothing your baby's sore gums when teething.
9. Melissa & Doug – Primary Lacing Beads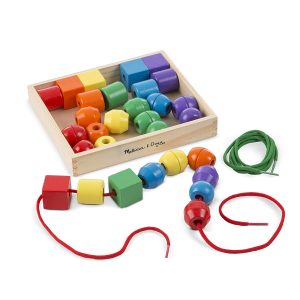 The Melissa & Doug Primary Lacing Beads set comes with 30 brightly colored wooden beads in a variety of shapes and 2 colorful laces. All of the pieces are easy for little hands to grasp. This toy is amazing for children 3 to 5 years old to develop strong fine motor and cognitive skills.
Have you tried any other Eco-Friendly Toy Brands from Amazon that you have loved? Leave it in the comments so that we can all find them. You can also read this other article to find more awesome eco-friendly toys.
Pin for Later!