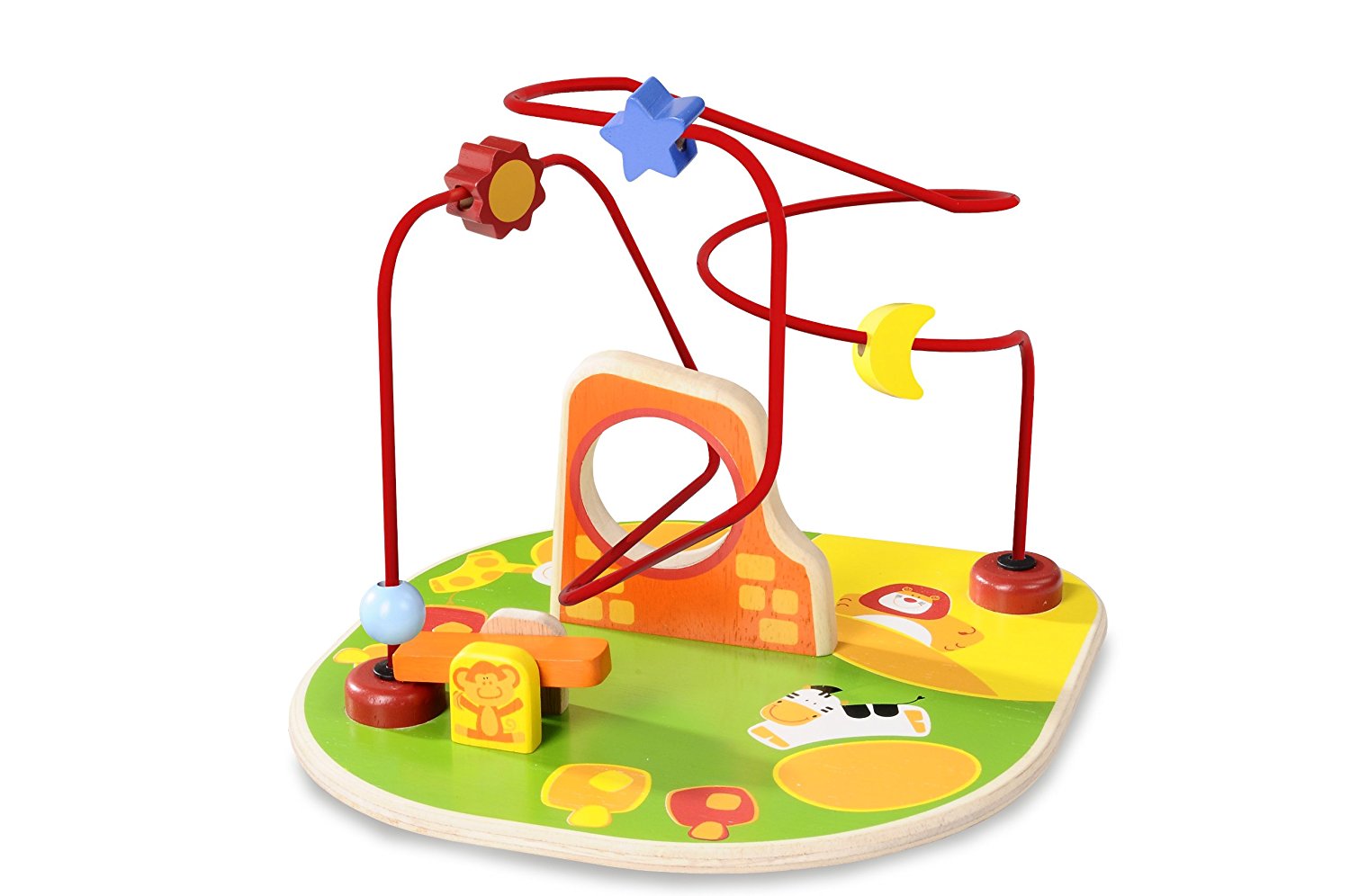 Wonderworld Toy is a company from Thailand that is a strong advocate of protecting the environment. The main material used by them is rubber-wood, an environmentally friendly, renewable resource in the production of their toys.
Rubber-wood is harvested as a by-product from the culling of rubber trees that are in excess of 25 years of age. These trees no longer produce latex for commercial applications and are cut down so new rubber trees can be planted. This process ensures that every part of the tree is used and results in no deforestation. Small forests of rubber trees are always being renewed.
This program that ensures that one tree is planted as soon as another one gets cut to produce toys. It is called "Tree Plus".
The wooden toys of Wonderworld are made from eco-friendly materials and water-based, non-toxic paints.
Following are our top 6 Eco Friendly Toys by Wonderworld Toy
Safari Beads Toy
This fun, colorful toy will keep your kids entertained with all of its colors, shapes and movement.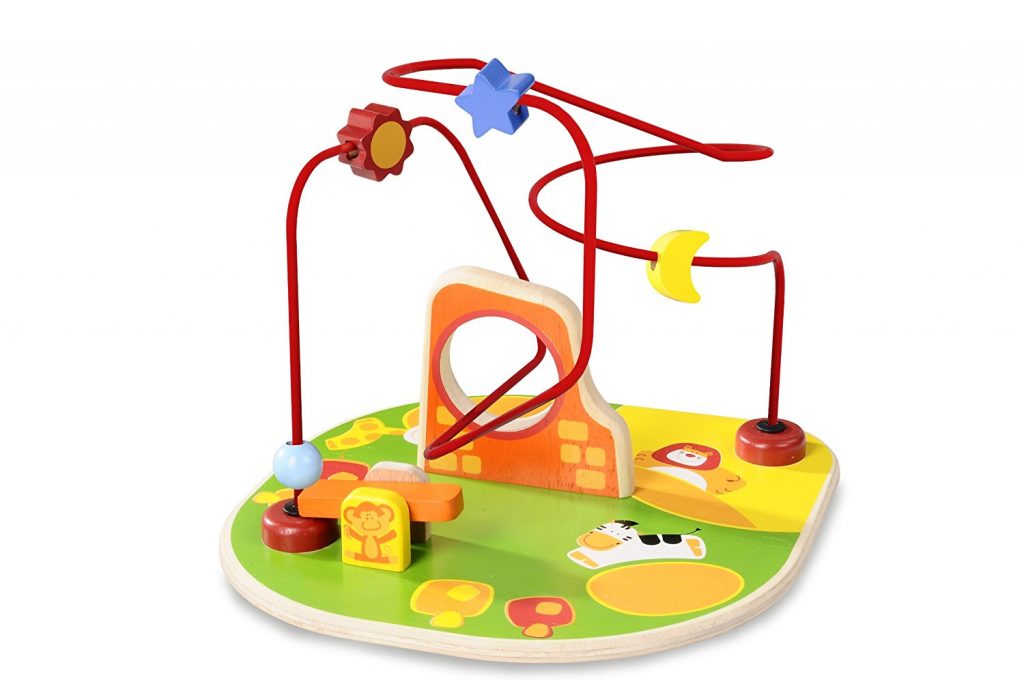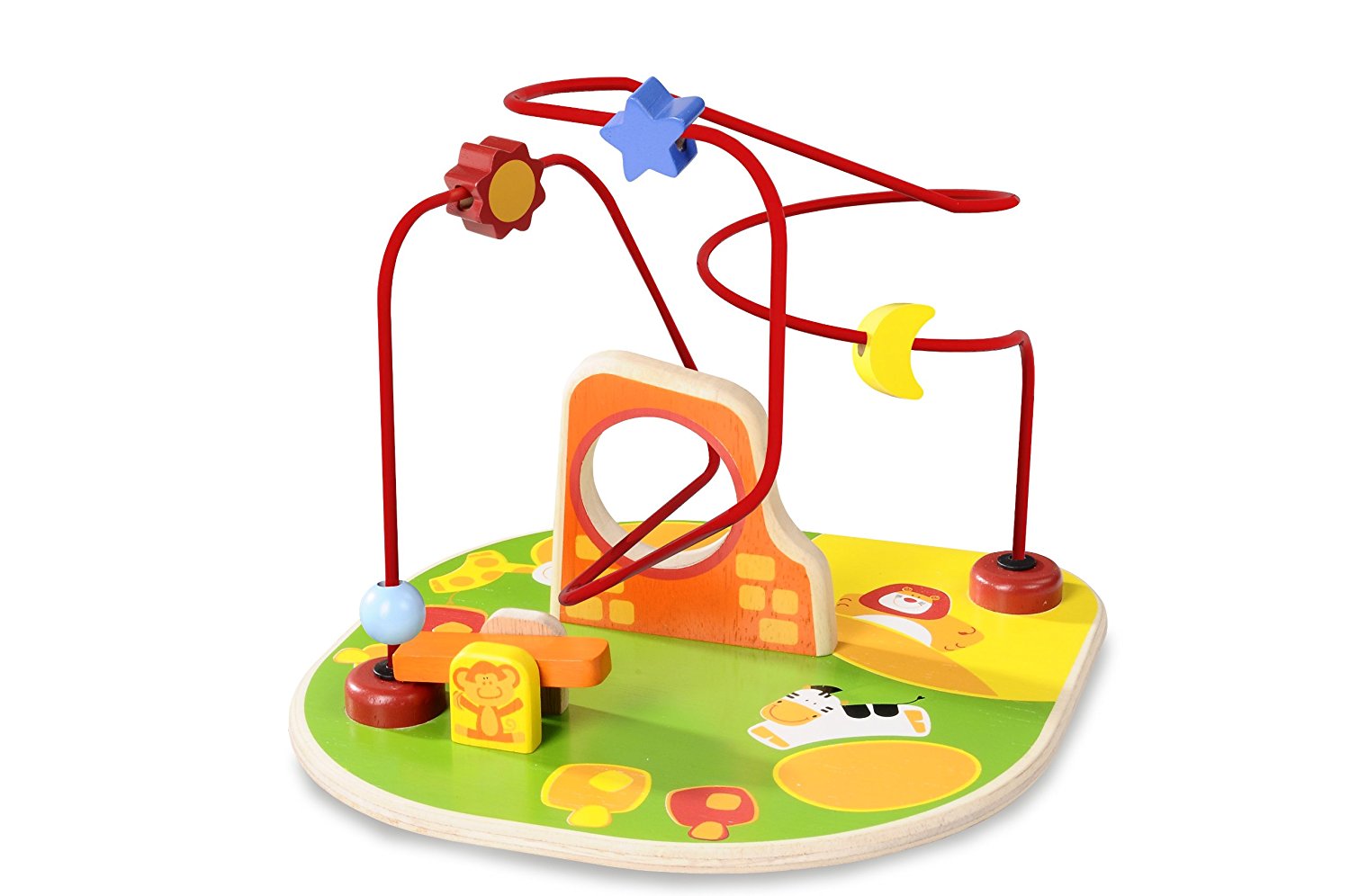 Features of the Wonderworld Safari Beads Toy are:
For ages 12 months and up.
Eco-Friendly – Made from environmentally friendly rubberwood.
Non-Toxic Paints.
Promotes hands-eye coordination, small muscle, concentration.
Buy the Safari Beads Toy on Amazon here.
Handy Doctor Seven-Piece Wood Pretend Play Medical Checkup Kit
The medical kit is a toy is one of my personal favorite. It will keep toddler's attention for a long time with all of its accessories.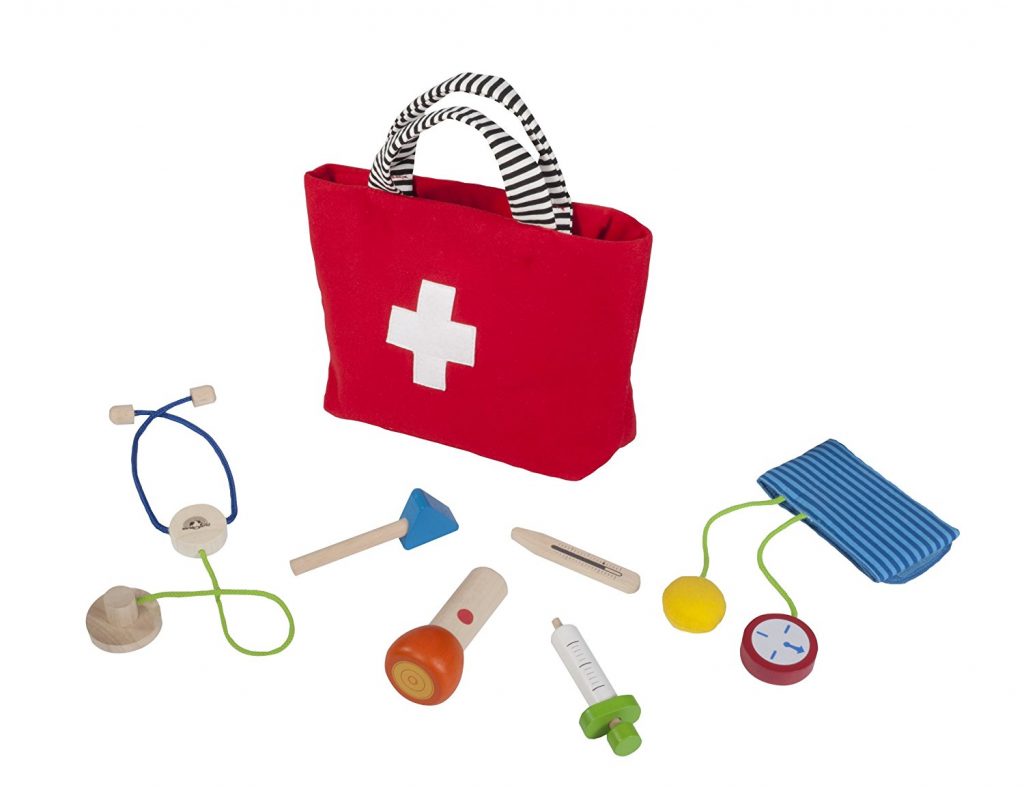 Features of the Handy Doctor Medical Checkup Kit are:
Wooden doctor accessories and its own doctor carry bag.
The pieces it comes with are: stethoscope, squeaky blood pressure gauge, pretend flashlight, thermometer, syringe, knee hammer.
For ages 36 months and up.
Packaging is made from at least 70% recycled paper.
Buy the wonderworld Handy Doctor Medical Checkup Kit on Amazon here.
Multi-Shapes Sorter Toy
The colors and shapes of this toy inmeditely attract a kid's attention. This can become a fun challenge for both, the parents and the toddler.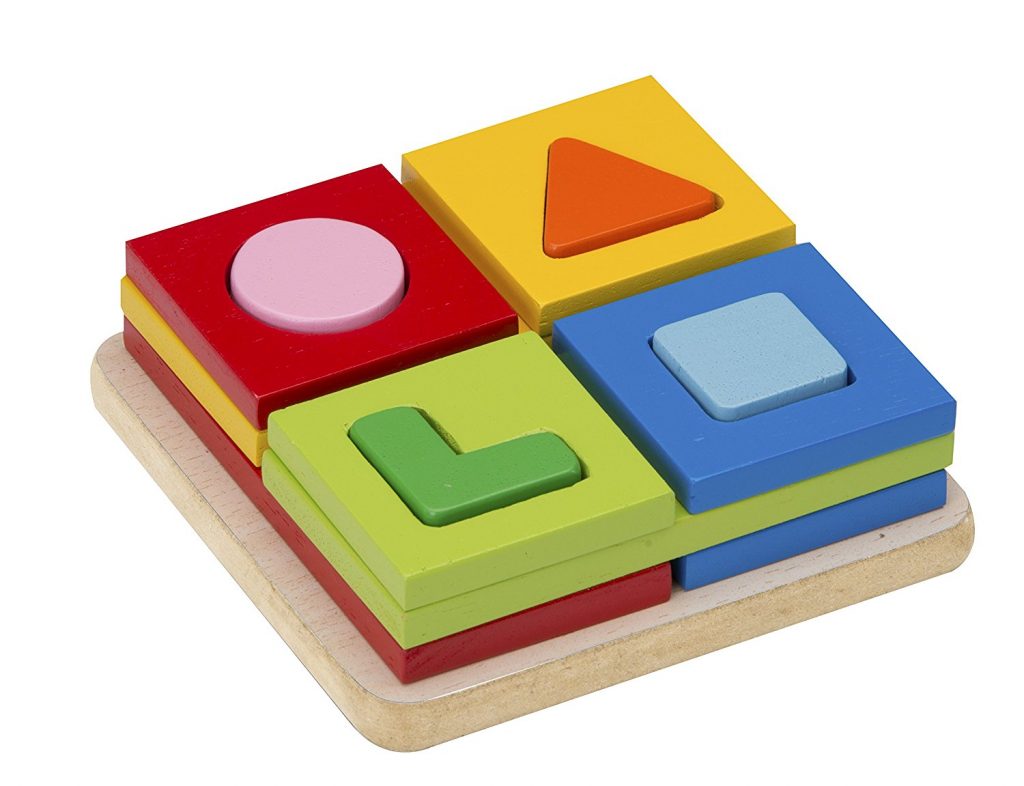 Features of the Multi-Shapes Sorter Toy are:
This toy is for ages 18 months and up.
Helps develop hand-eye coordination while learning about basic shapes and colors.
Comes with single and double shape wooden sorting blocks.
Buy the Multi-Shapes Sorter Toy on Amazon here.
Rainbow Sound Blocks – Stackable Hollow Shape Block Toy
Now this one to me is one of the most complete, it combines colors, sounds, shapes and the challenge of making the pieces all fit together in different forms.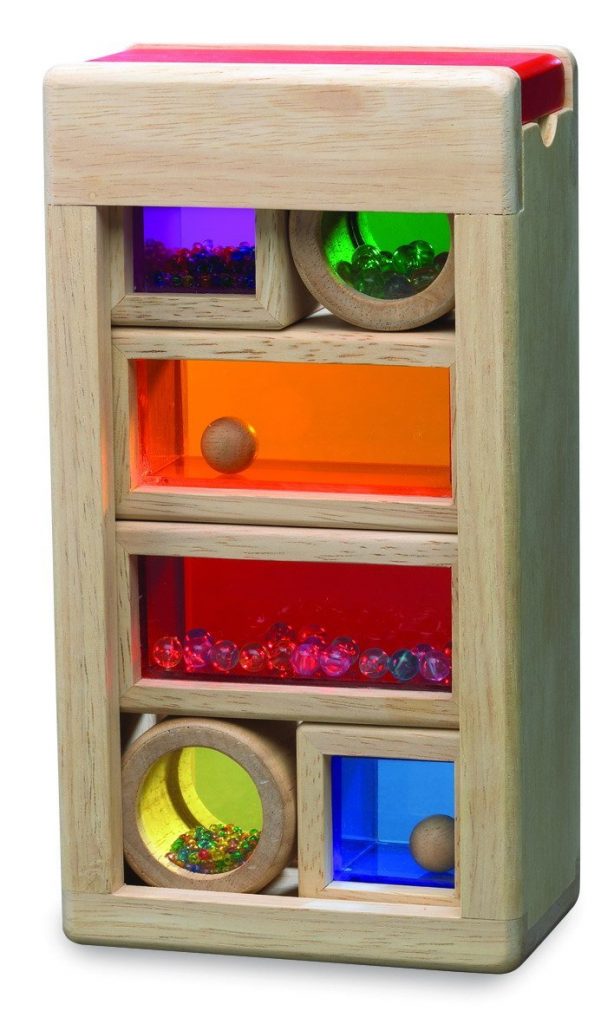 Features of the Rainbow Sound Blocks Toy are:
Transparent Blocks filled with Beads that Produce Different tones.
Blocks come in Red, Yellow, Blue, Green, Purple and Natural wood Color.
Made from formaldehyde free glue while the packaging is made from at least 70% recycled paper.
Winner of the Silver Practical Pre-School Award in 2006, and National Parenting Publications Award in 2001.
Buy the Multi-Shapes Sorter Toy on Amazon here.
100 Piece Block Set
An eco-friendly and non-toxic, alternative to the traditional blocks that most of us enjoyed when younger.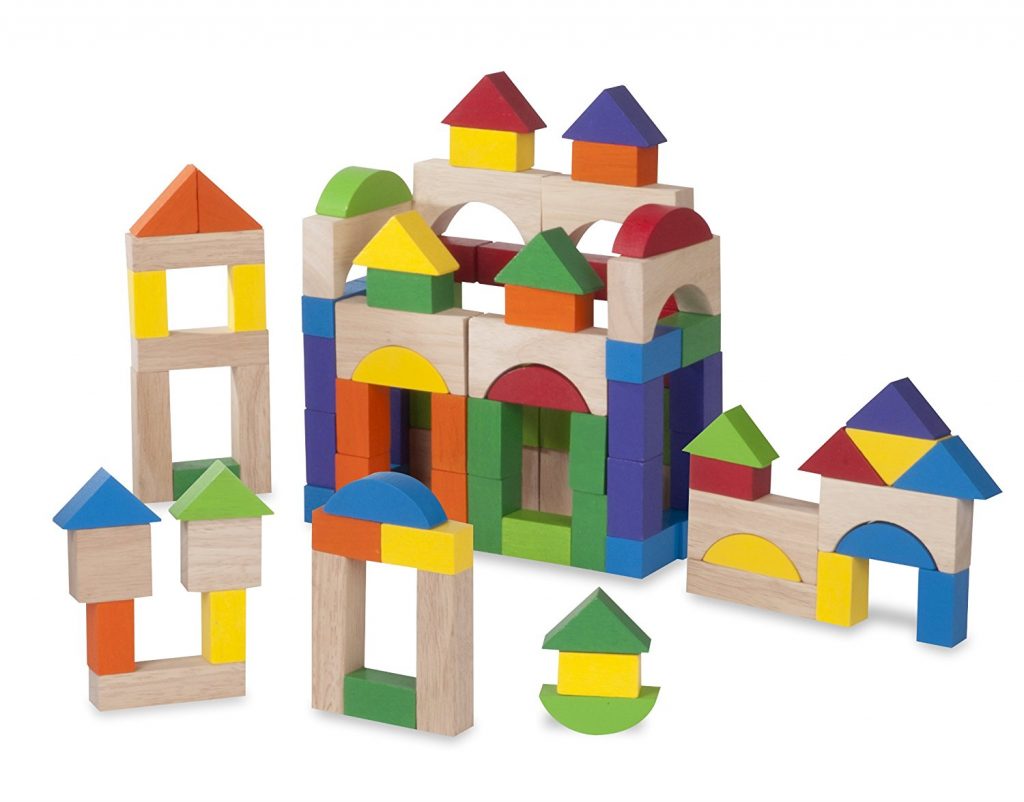 Features of this Colorful Blocks Set are:
Multiple Stackable Shapes of different colors.
Promotes Intellect Skills, Creativity, Originality, and Concentration.
For ages 24 months and up.
Buy this Block Set on Amazon here.
Wheely Puppy Baby Toddler Wood Push Toy on Wheels
This puppy is a fun companion and motivation for your baby while he/she learns to balance and walk by him/her self.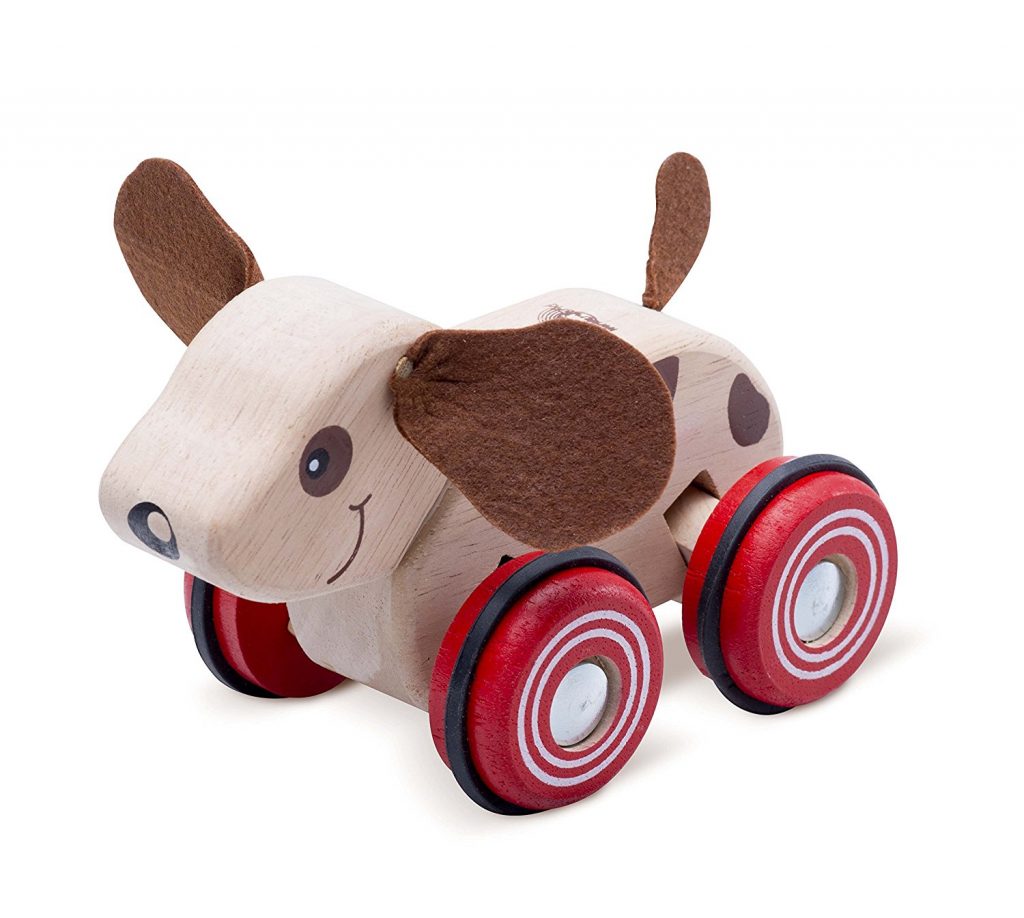 Features of this Colorful Blocks Set are:
Easy for little hands to grasp and pick up.
There's no fussy parts to lose or jam. Solid wood won't break or fragment.
This toy will be enjoyed by kids from babyhood through elementary school age.
Buy this Wood Push Toy on Wheels on Amazon here.
Wonderworld toy has tons of other toys and games for small kids. It is easy to get them from any corner of the world through Amazon.
If you have ever purchased one of these toys for your kids it would be extremely helpful for all of us to learn all about your experience with them.
Interested in more great eco-friendly toy brands? Have a read of our Best Eco-Friendly Baby Toys article.