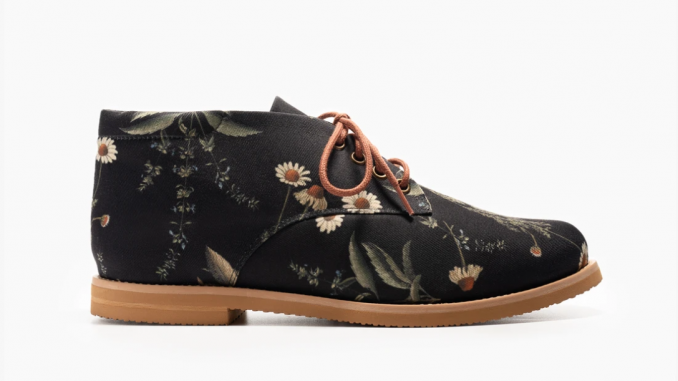 Insecta is a part of a new wave of sustainable shoe brands that encourage us to search for eco-friendly alternative footwear.
Started by two friends, the original intent was to use vintage clothing and turn it into shoes. Eventually, the founders diversified the style of the shoes. Now, they are using a range of recycled materials and deadstock.
According to one of the founders, Barbara Mattivy, Insecta wants to show how great sustainable products can be. Mattivy states: "We want to demystify the idea that an environmentally friendly product cannot be beautiful. Ecosexy is the term we coined to describe the union of ethics and aesthetics. We make products with visual, social, and environmental impact".
Insecta shoes are defined by three main characteristics: ecofriendly, genderless, and vegan.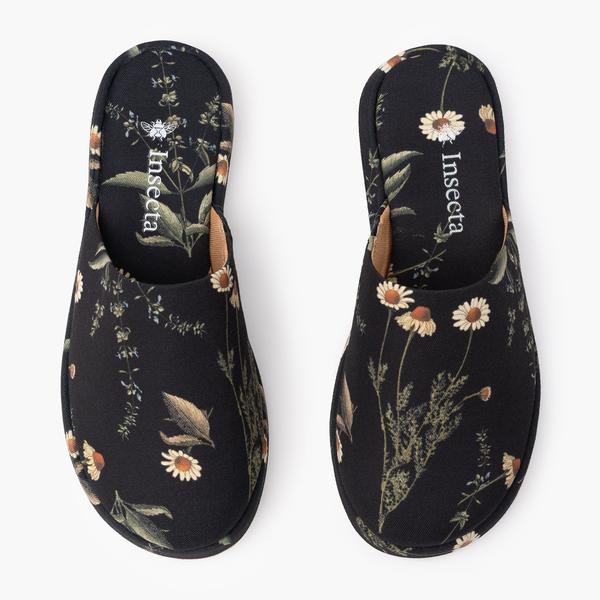 "Ecosexy" style
The Insecta brand currently offers four material-based collections of shoes: solids, vintage, printed, and vegan leather.
The solids shoes are classic Insecta. Made from a blend of recycled cotton and recycled plastic bottle thread, this ecofriendly fabric is ultra-resistant.
As for the vintage shoes, these are exclusive. Each source material will only result in 5 or 6 pairs. Although these shoes are made from vintage clothing, Insecta still excluded any materials of animal origin.
The printed shoes are made from recycled plastic bottles. The fabric will then have prints designed by Insecta inspired by Brazil's unique natural beauty.
Finally, there are vegan leather shoes, produced from deadstock synthetic leather.
All the shoes look great, unique, and stylish!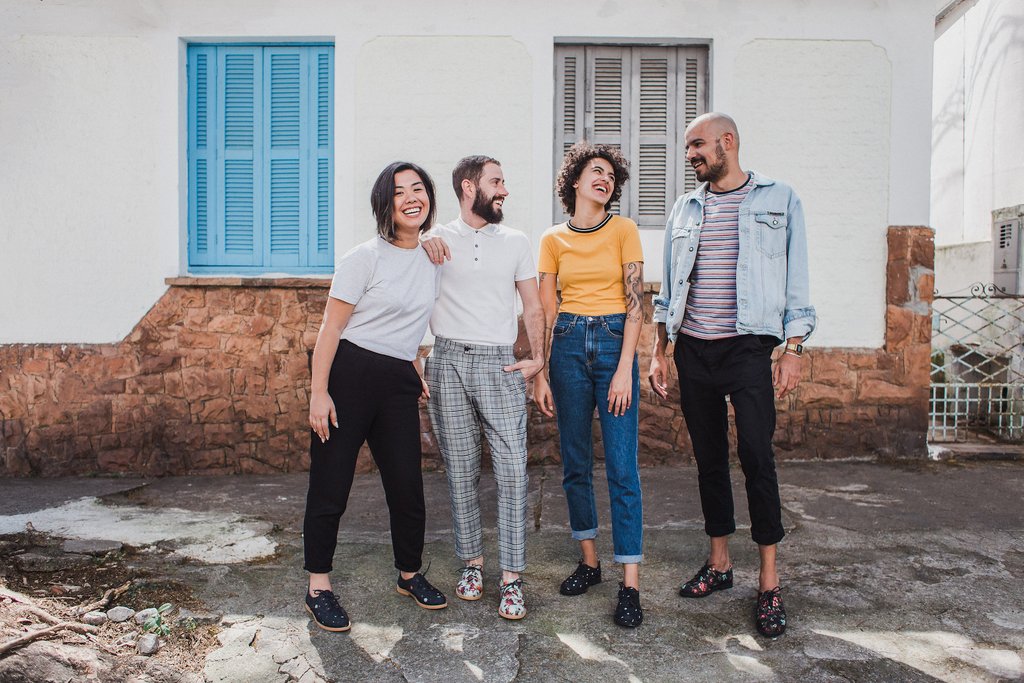 Genderless and comfortable
Shoes produced by Insecta can be worn by both men and women, and they want the shoes to be as comfortable as possible.
The soles of the shoes are produced from recycled rubber. Therefore, each sole is "lightweight, easy to wear, and molds to the shape of your foot".
In addition, the insole is designed according to a beehive imprint. This way, the insole provides extra comfort and padding.
Ecofriendly and vegan
For Insecta, veganism is key to combat climate change. Therefore, they do not use any materials of animal origin.
Insecta is PETA approved. The brand also sells ebooks about vegan diets, encouraging their clients to quit meat.
Transparent supply chain
Insecta takes transparency seriously. The website shows how much the shoes cost to produce. It also explains exactly how the shoes are produced.
The shoes are handcraft in Southern Brazil. Up to 95% of raw materials are also sourced locally from the Rio Grande do Sul. This way, Insecta invests in the local industry. They also avoid pollution and transportation costs.
Insecta does not operate the factories themselves. However, they do regular audits to ensure workers' rights and regulations are being respected.
Creative collaborations
Insecta shoes standout because the designs are unique. Insecta invests in collaborations with talented artists and illustrators, as well as other social enterprises.
These collaborations have sparked many original creations. These unique creations are what give Insecta shoes that distinctive "Ecosexy" look and style.
A sustainable alternative to mainstream footwear
A Brazilian-owned brand, Insecta illustrates the quality of sustainable brands from the Global South. Brazil is a hotspot of eco-friendly innovation, attracting ethical consumers from all over the world.
Brands like Insecta show us how it is possible to do things differently. By investing in local supply chains, original designers, and recycling of materials, amazing products can be created. And without compromising eco-friendly values.
As Insecta states:
"We believe that substance is greater than fads.

We do not sacrifice any sentient being for aesthetic purposes – nor for any other purpose.

We actively support and engage for the causes we believe in."
Found it useful? Pin it!