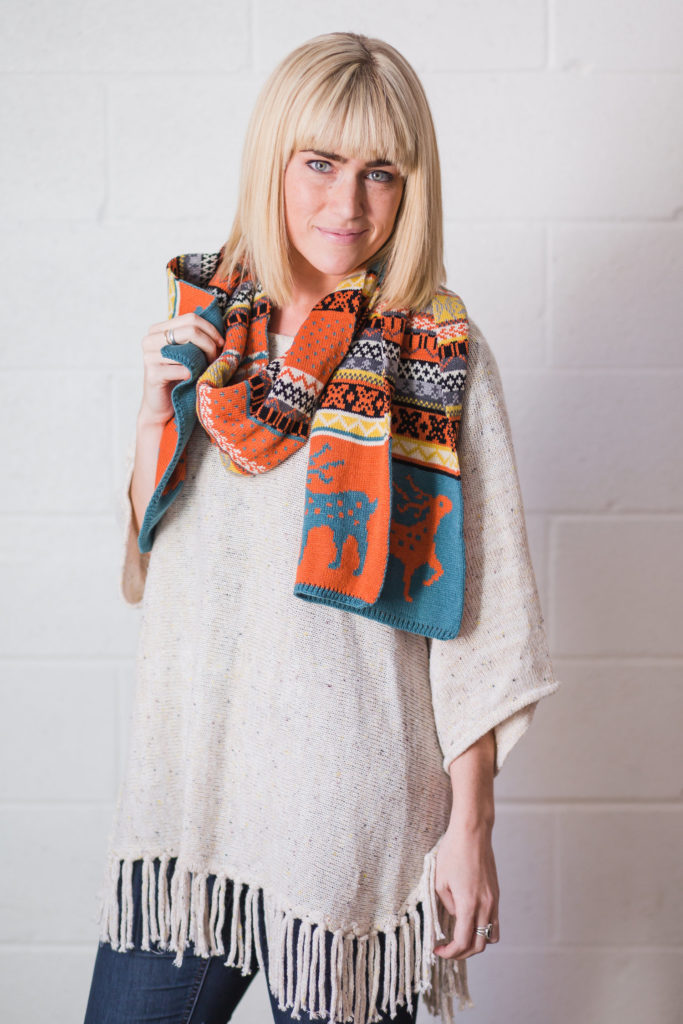 Jacob's Scarves is a small apparel company working to provide high-quality jobs and education to people in disadvantaged communities.
Founder Kiri Berdan started the company in 2012 after visiting Zhongshan, China to teach English there for a semester. While she was there, she got to know a neighboring family that was struggling to pay for schooling for their son, Jacob. Thus began Jacob's scarves, as a small operation selling scarves to help raise money for just one child.
Since then, Jacob's Scarves has expanded, and its products are now produced in Uganda, Mexico, and Bolivia. They do their best to work directly with artisan craftspeople and provide them with reliable, well-paying jobs.
For example, you can read a blog post all about how Berdan started a relationship with workers in the town of Villa Abecia, Bolivia, when she visited there. She explains that she had been traveling in Bolivia looking for an opportunity to start a mutually-beneficial business relationship with local artisans, and just happened to meet a woman who made scarves while she was dining in a restaurant.
The woman Berdan met in Bolivia had many years of experience in crocheting and making scarves, but struggled to find a market for her high-quality product. Out of that chance encounter was born Jacob's Scarves' Bolivia line of scarves.
Scarves in the Bolivia line are made by women in Villa Abecia who do every step of the production process, from raising and sheering the sheep, to cleaning and dying the wool, then spinning and crocheting.
Jacob's Scarves has a wide variety of vibrant scarves. Each country they work in produces different styles. You can peruse their wide selection here.
Beyond providing jobs, Jacob's Scarves continues it's mission of helping to provide education to children who are unable to afford it.