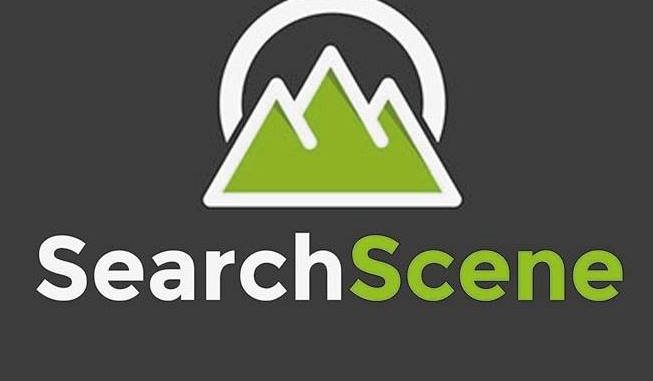 Search engines are an integral part of our daily lives. Whether for personal or professional use, we depend on them for information and that generates a lot of ad revenue. However, the ethics of search engine companies has lately been put into question. Thankfully, there are now great alternatives, and we'd like you to discover the 12 best ecofriendly search engines available online!
By using any of the search engines below, you will be contributing to a greener economy and sustainable development projects. How? Mostly by redirecting the ad revenue generated to ecofriendly projects and organizations.
Ecofriendly Search Engines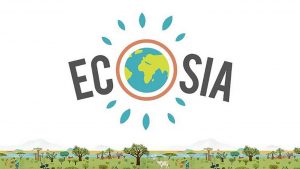 Ecosia is one of the most well-known best ecofriendly search engines. Founded in 2009, Ecosia's sole mission is to plant trees, but to do so with experts' skills. By using Ecosia as your search engine, search ads generate revenue which is then used to plant trees. So far, Ecosia has planted over 118 million trees and invested more than 12,000,000 euros in around 9,000 planting sites all over the world. Ecosia is financially transparent and publishes all their financial reports. It also aims to be carbon neutral and therefore has built its own solar plants. Plus, it ensures the privacy of its users by encrypting pages and keeping users' information away from the hands of advertisers.
Besides surfing the web with their search engine, you can also support Ecosia by purchasing their merchandise, made from certified organic cotton, and supporting their circular economy model. You can also gift a tree to fight climate change, protect wildlife or fight hunger.

OceanHero describes itself as "the search engine that saves oceans". Until now, they have recovered 14,164,173 ocean-bound plastic bottles. Their goal is to keep plastics out of the oceans and fight ocean pollution. Therefore, on average, by every five searches each user does, OceanHero manages to pay to recover one ocean-bound plastic bottle. They partner with organizations with collection hubs in Indonesia, Haiti and the Philippines, where collectors can hand plastic for money, school tuition or sanitation. There are over 4,300 collectors working at these hubs. To support their work, all you have to do is search through OceanHero.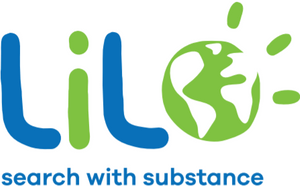 Lilo is a France-based search engine which used ad generated revenue to support social and environmental projects. They use 50% of their profits to donate to such causes and the remainder to improve the quality of the search results. You can choose which projects to support via "waterdrops". At the end of the month, the money raised is directly transferred to the organizations, provided it raised at least 100 euros. All the amounts that have been collected and donated by Lilo are updated each month on the individual project page. So far, Lilo has raised €2.8 million to projects from all over the world, run both by big and small organizations alike.

Ekoru started in Australia with the mission to help clean the oceans. Therefore, 60% of their ad revenue goes to Big Blue Ocean Cleanup and Operation Posidonia, two organizations that help to make our oceans clean and green through actions such as removing plastic and reforestation. Ekoru aims to be as ecofriendly as possible, therefore all their servers are powered by hydro-electricity. They also want to ensure the privacy of their users, and as such all web pages are encrypted.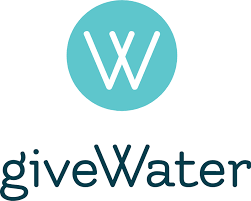 giveWater wants to you know about the water crisis and do something about it. Although they operate as a for-profit company, they donate all their profits to their partners. Like all search engines, they earn revenue whenever users click on advertised content. giveWater estimates that $5 is how much it cost to provide water to each person, so their goal is to raise at least that amount per user.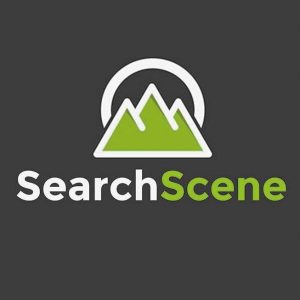 SearchScene is a search engine with the mission of saving the planet. They donate 95% of their ad revenue to organizations and projects that share their mission – one of the highest percentages for the best ecofriendly search engines. The user can vote on what organization to support with each search and at the end of the year SearchScene divides the profits according to all votes. The list of organizations supported  is limited but impressing, featuring WWF, Oxfam, WaterAid, UNICEF, UNHCR, and the Eden Reforestation Projects. SearchScene also does not track their users and ensures privacy. Plus, they have a unique algorithm that offers a rather comprehensive mashup of results for each search.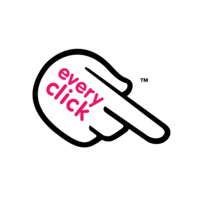 EveryClick is a UK-based award-winning platform which allows you to raise money for charities as you surf the web. So far, EveryClick has helped raise £13,765,241. Unlike other search engines featured on this list, though, EveryClick also allows you to raise money through shopping links. By using the links generated by EveryClick, retailers send them a reward which is then transferred to the charity you chose to support. Charities can register to have their stories features and receive funds, but keep in mind that EveryClick does charge fees.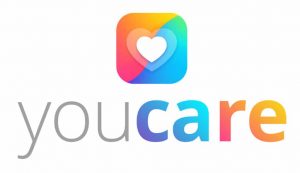 Youcare originated in France as a search engine which could use ad revenue support what they call good deeds. Once you enter the website, you can choose to what good deed your searches will be contributing to – which range from combating deforestation to planting new coral reefs. If you would rather just make a donation directly, you can also do so. Youcare is all about transparency, so they publish their partner organizations' donation certificates. You can also check out a photo gallery of the type of activities Youcare has supported with ad revenue. Finally, Youcare is also committed to carbon compensation, and therefore finances the plating of trees through a partnership with the Eden Reforestation Projects.

When you use their search engine, Givero donates half of their revenue to what they refer to as "good causes". You can choose which good cause to donate to, and they include campaigns by renowned NGOs such as Save the Children and the WWF. However, keep in mind that Givero will only donate to organizations that are officially registered in the European Economic Area and North America, and not to those based in the Global South.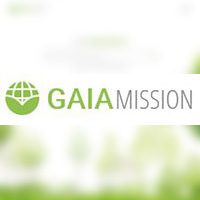 Created in 2019, Gaia Mission focuses on the protection of tropical rainforests. Ad revenue generated by search sponsors is used to support several environmental projects. They are currently partnering with the Rainforest Trust to defend forests and wildlife in Central and South America, Africa, Asia, and Australia.

Rapusia donates their ad revenue to fund social and environmental projects. There are dozens of projects you can support from all over the world, from animal rights organizations to conservation advocates and much more. Plus, Rapusia does not track users, does not share any user information with advertisers and publishes their monthly financial reports to foster transparency and accountability.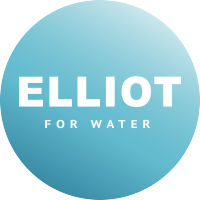 Elliot for Water is a search engine which focuses on providing access to clean water. Just like any other search engine, the profits of Eliot for Water come from ad revenue. However, they donate 60% of their earnings to clean water projects. Currently, they are partnering with Well Found to invest in a project in Guinea-Bissau. You can easily add Elliot for Water to your browser and start making an impact.
After reading about all the great innovations this list, will you finally make the switch from an internet giant to any of these 12 best ecofriendly search engines? It is a simple but powerful step that can lead all of us to achieve a greener future.
If you are committed to investing in ecofriendly products, don't forget to check out our blog.
Found this useful? Pin it!