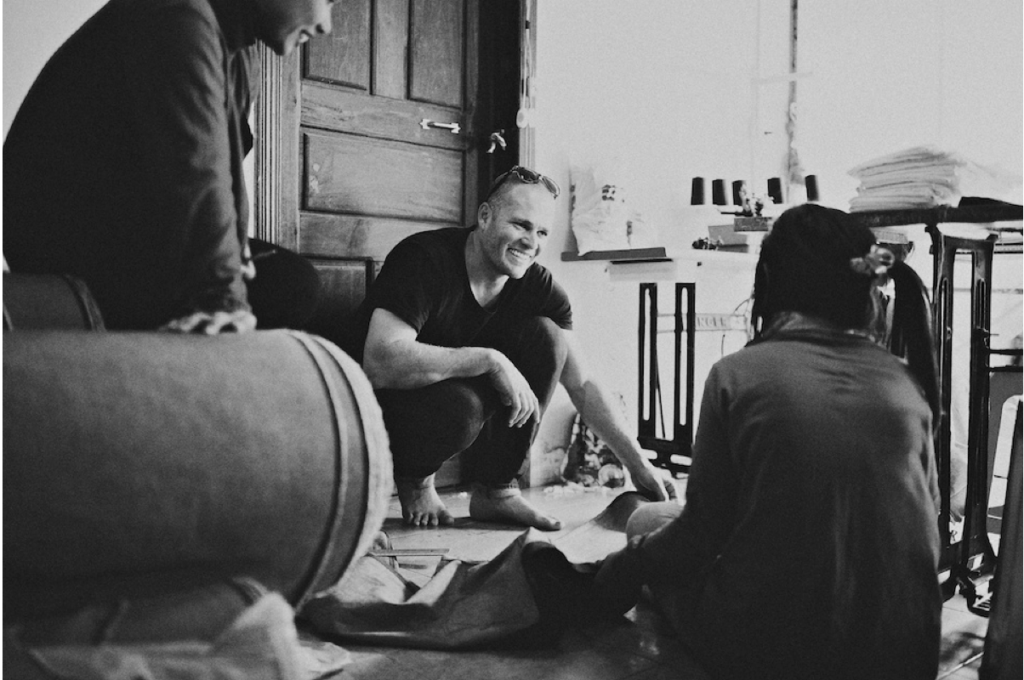 Jeans from JC Denim Co. are handcrafted by young women in Cambodia rescued from situations of sexual exploitation.
The Australia-based company partners with Destiny Rescue Cambodia. Destiny Rescue is an organization that rescues young women from the sex trade and teaches them sewing. JC Denim Co. has become a consistent supplier of work for a number of these women, who are able to work from their own homes, and make more than they would in a factory.
JC Denim is a not-for-profit company, and they pay the seamstresses in Cambodia 3-4 times the average for Cambodian garment workers. They also have a line of women's denim made by hand in Australia, where the manufacturing industry (much like in the U.S.) has taken a hit due to outsourcing of jobs.
A pair of jeans takes about a full day to make. JC Denim boasts that the jeans are made with old-fashioned coal-powered, foot-pumped sewing machines, since most of these women don't have electricity.
It's easy to see that the JC Denim Co. staff is passionate about helping the people they employ.  If you take a look at their extensive FAQ page, you can get detailed information on the working conditions, the wages the company is paying, the problems of sex trafficking in Cambodia, the history of the company, and more.
You can also read personal stories about a handful of the seamstresses that work for JC, to find out who is making your jeans and how making your jeans improved their lives.
As far as the product itself — the jeans run about $150. JC Denim also sells a variety of other rugged-looking products: belts, wallets, boots, and t-shirts, all with that hearty hand-crafted vibe.
For more on JC Denim Co., check out their impressively high-production value Vice-style documentary about the Cambodian sex trade and their work with Destiny Rescue: