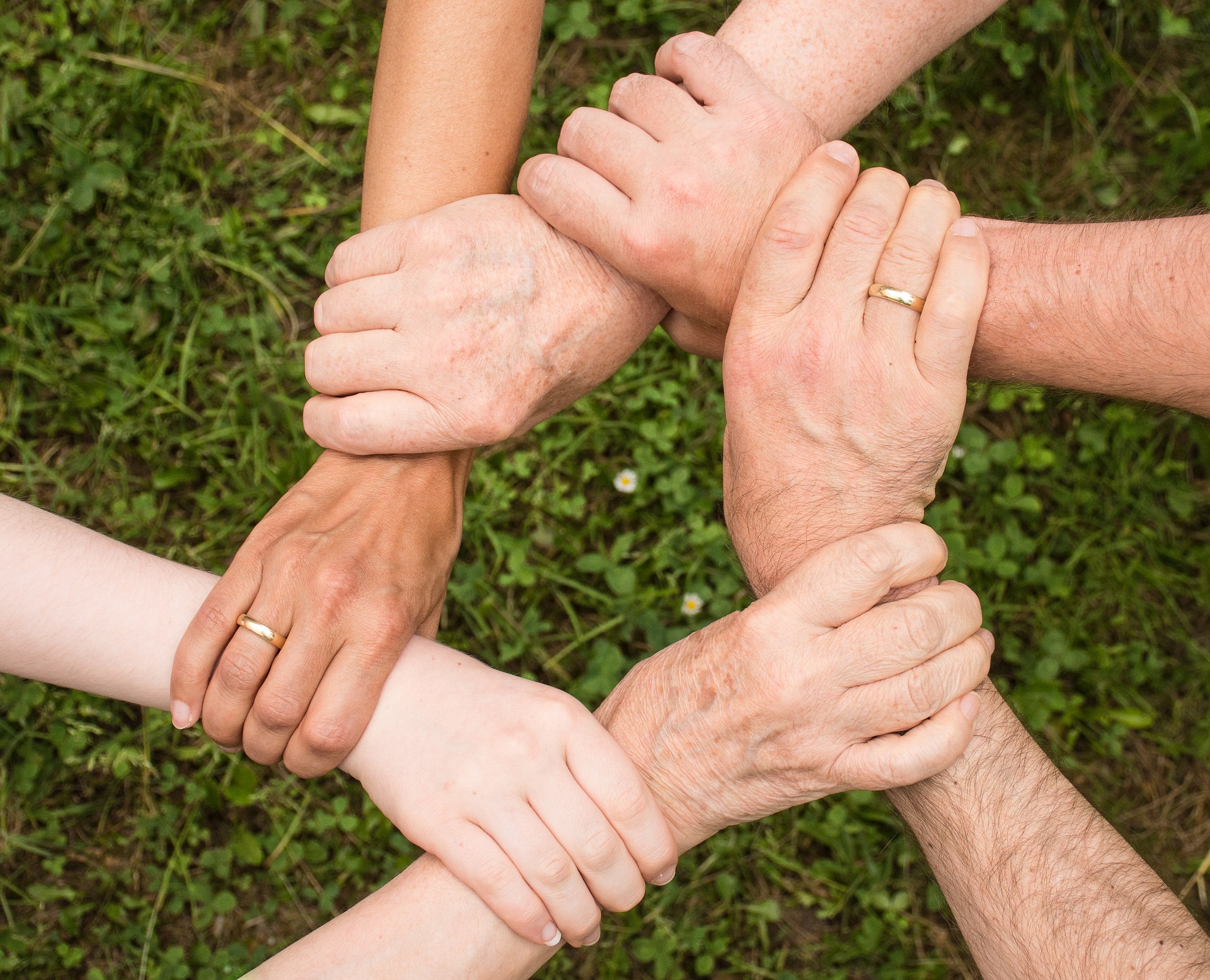 Over the last decade or so there's been a notable global movement of organizations that exist to help make the world better. They're focused on improving society, supporting local communities, providing new opportunities for people who generally miss out, and helping the environment.
Social enterprise businesses are a critical part of this movement. They're businesses that are run make a profit, but who reinvest it into social and environmental well being. Mission is at the heart of their operations.
In our view, living a more sustainable, eco-friendly life is as much about living in a supportive community as well as considering environmental needs, so you can probably guess why we love social enterprises.
What is a social enterprise?
Think about it like this:
Someone notices or is personally affected by a social or environmental issue. They decide to create and offer products or services that help solve or combat the issue in some way. At least half the profits they make from their trade are reinvested into their business, or into a cause or action related to the issue, to keep working towards a solution for that problem. In some instances an organization that wasn't initially a social enterprise can change into one.
There's no rigorous universal definition of a social enterprise, because in some countries it's not defined legally as a business structure or type, and where it is it might have slightly different definitions. This reflects the huge scope of organizations and businesses that can fall into this category – if they've got their mission in the right place. Nonprofits, for-profits, large companies, small local businesses, cooperatives, charities, community interest groups, and more traditional business structures can all be social enterprises. And that can only be positive, right?
Basically, a social enterprise needs to:
generate revenue by selling a product (goods or services) on the open market

invest the profits to achieve social, community, and/or environmental outcomes.
In the long term, it's also able to cover its own costs rather than relying on grants or volunteers, and pays its staff reasonable salaries. Because mission is at the heart of their work, social enterprises tend to incorporate their mission into all the ways they run their business. For example, they employ people who tend to be excluded from mainstream economy, and might partner with existing charities or organizations to help deliver services. There also tends to be a strong link with entrepreneurship. After all, the organization begins with someone trying to fill a particular need that's not being addressed and do something unique and clever with it.
If you want to find out more about social enterprises, we've found a few websites from different countries. There's a helpful overview on the Canadian Centre for Social Enterprise website, a definition on Australia's Social Traders site, and a very thorough guide (put together by Unity Bank, a social enterprise themselves) on the site Social Enterprise UK.
So you can see what it looks like in practice, we've highlighted some great examples below. We've also compiled a list of 41 Awesome Social Enterprises.
Other responsible organizations
Social enterprises aren't the only businesses that care – and not any business that cares is a social enterprise.
Many companies are conscious of their footprint and often incorporate environmental or social goals into their organization. This kind of corporate responsibility is fantastic, and it's great to see more and more companies recognizing that they can make a difference or finding opportunities to minimize their impact.
At the same time, there are many fantastic companies whose work makes an incredible impact for the people and places they support, but because they don't sell a product or service, or because they depend on volunteers or grants, they aren't considered social enterprises.
Why does it matter what a social enterprise business is?
Social enterprises are a bit of a trendy thing – which is brilliant for organizations who're just starting up and thinking about the best way to structure their business and how to prioritize their values. There are so many great examples to draw inspiration from.
If an organization's focus is on making profits for shareholders or to make its owners wealthy, it's not a social enterprise. And – although it might need support to get started, like many businesses – if it relies on donations, volunteers or grants to keep running in the long term it's not a social enterprise.
Being a social enterprise isn't always easy. Many organizations share the problems of finance and finding the right staff. Social enterprises often face the additional challenge of a dual identity – having to make a profit while also working towards values and goals that might even run opposite to consumerism and profit. The European Commission website also highlights these challenges.
Trading for transformation: examples of social enterprises
So what does a social enterprise look like in practice? To give you a broad picture of what it can look like, here are 10 examples. They deal with different issues and offer a range of products and services.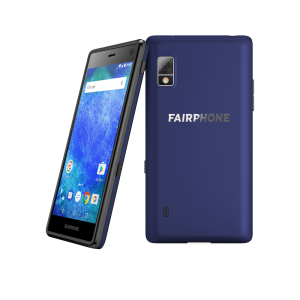 If you're reading this on your smartphone (or even just any piece of technology) you're probably all too aware of how short the standard life cycle of a cell phone is. This kind of consumerism has a massive impact on the environment, the people involved in the supply chain, and the way the wider market functions.
Fairphone lay claim to having developed the first ethical smartphone. It's designed to last, to support fair trade and best environmental practices, and to deliver a great user experience. They've recently released the Fairphone 2 model, but demands have been so high they're exceeding production capacity. You'll need to hop on the waiting list if you want one, but it will be well worth it.
By making a phone, we're opening up the supply chain and creating new relationships between people and their products. We're making a positive impact across the value chain in mining, design, manufacturing and life cycle, while expanding the market for products that put ethical values first.
This enterprise is focused on creating a "positive social and environmental impact from the beginning to the end of a phone's life cycle." They design their products to be repairable so it lasts for a long time, source fair materials, provide a good working environment for their employees, and provide services to help reuse phones and (if it's really and truly got to that stage) recycle them. They're transparent about how they run their business, down to the little details, so you can feel assured they're always working to provide the best possible solution for an item that's become central to so much of modern life.
Everyone should have access to books. That's exactly the approach Better World Books takes with their "Book for Book" model.
Working on a one-for-one basis, they matches book sales from their online store with donations of books to regions in Africa where education and literacy are low. They've partnered with Books for Africa and READ International, organizations they trust, to help them distribute their books, which come from many genres and include university text books and other education-focused books. To date, they've donated 25,165,430 books.
We believe that most every book has lasting value and the potential to help change the world, we see our job as helping to find new homes for unwanted books.
BWB believe that education – including literacy and books – is a basic human right. Started in 2002 by three University friends, it grew into a social enterprise with a goal of promoting literacy. The books they sell are both used and second hand and come from a range of sources, including public libraries, community book drives, and donations from individuals.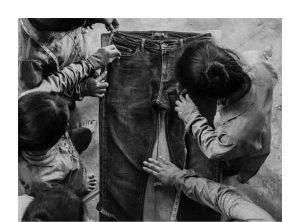 Heading into the realm of Eco Fashion, we bring you Outland Denim. This company sells jeans that have been made by Cambodian women who've escaped from human trafficking and sexual exploitation.
With our shared ethos of consuming less, less often, and buying better quality, our customers are part of the global movement toward a fashion industry that promotes human dignity and leaves a positive imprint on the earth.
The venture began when founder James Bartle saw the impacts of human trafficking and began to understand how important a sustainable career path is for women who've managed to escape or be rescued from human trade. Women who are interested in learning sewing are given the chance at a career, with a training and production facility in Cambodia where women learn or develop a craft. They're paid a decent wage and are offered personal development opportunities – and the jeans they create are beautiful and high quality. Outland uses ethical and environmentally materials as much as possible, working hard to keep their whole supply chain in line with best global practices. Funds go back into running the business and giving these women better opportunities.
Menstruation isn't a topic that's talked about very often in most circles, but for about half the world's population it's pretty significant. The  Wā Collective is a small enterprise in New Zealand that sells affordable and sustainable menstrual products, focusing on environmental and social issues at the same time. This is a relatively new enterprise with a very local and focused market currently – but it shows that local and small scale are important too.
Their business was kickstarted when they considered the cost of menstrual products; Wā Collective's research suggested that one in three women in New Zealand have skipped class because they didn't have access to menstrual products. Wā Collective have partnered with student associations at some tertiary institutions (aiming to connect with all across the country) so that students can order reusable, affordably priced products online and pick them up at the students association. In the future they're aiming to expand to low-income communities and to offer their products up for general sale.
They've also estimated that their reusable products could stop about 72,000 disposable menstrual products from going to landfill in just one year.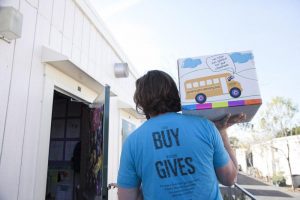 There are millions of children across the United States who can't afford basic school supplies, and often the teachers end up spending their own money to provide for children. Yoobi see this as having an impact not only on their education but their self-confidence, making it more challenging for them to get a good start and be fully equipped to realized their potential – and difficult for the teachers who generously cover the costs. So they've started a business that works on the one-for-one model, donating school supplies to schools that need it most.
They sell a full range of school essentials, from pens to backpacks to awesomely patterned binders, in their online shop, and have partnered with the Kids in Need Foundation to help them deliver the Yoobi Classroom Pack to elementary schools. Each pack has full supplies for 30 students (the average size of a classroom). They've also teamed up with The Starlight Children's Foundation to reach 200 hospital school programs.
They've made an impact on over 3 million kids since 2014. For the 2017-18 academic year they're aiming to reach over 1 million kids, a huge milestone for their business. We look forward to seeing how they get on!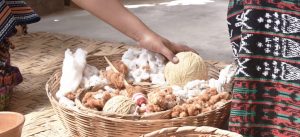 Purse and Clutch are an online ethical boutique store that sell beautiful bags created by artisans in Africa. The company creates sustainable and fair wage jobs supported by the products they create. This means that every purchase helps to empower and employ the artisans who created it – and you get a unique, high-quality handmade bag.
By working directly with artisans in Guatemala & Ethiopia, we provide thoughtfully designed & ethically made handbags to help end the cycle of poverty – to be a part of changing the fashion industry for good.
Purse and Clutch emphasise their "Ethical Fashion" side, as they're very focused on the whole process of creating a product. This includes the sourcing of the raw materials and how they're put together, and treating their employees with respect. With so many products being mass-produced in sweatshops, they urge consumers to think about how their own purchases impact the opportunities and lives of the people who've made them.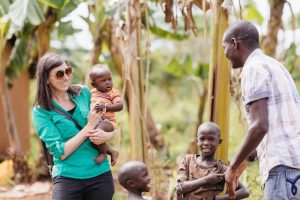 Baby Teresa is an organization that provides baby clothes to mothers and babies in need. This company is based in Australia but now distributes basic, good quality (and quite adorable) baby clothes around the world, and also expanded operations in 2015 to distribute formula to orphanages.
The concept came about in 2009 when two mothers noted how difficult it could be to find baby shower gifts that had real meaning. From this basic suburban observation, they went on to sell rompers and donate on a one-for-one basis to both third-world-countries and some organizations who help other families in need in Australia. Their products are made from 100% fair trade organic cotton, and they've expanded to a range of clothing items now. They now also sell accessories, with 25% of the profits going towards the purchase of formula for babies in orphanages.
So if you know someone who's got a baby on the way, something from this store could be the perfect baby shower gift…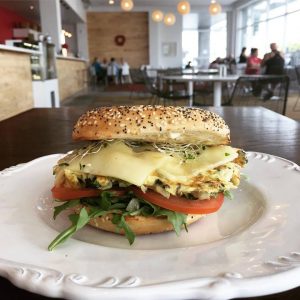 This Ontario, Canada based café is a classy, friendly social enterprise with the goal of creating jobs and providing nutritious food. They consider themselves "a café with a purpose," focused on providing opportunities and strengthening community.
Our goal is to employ, train and apprentice people to ready them for the food and hospitality labour market, an industry that has high labour needs and challenges.
They have a partnership with the Goodwill Career Centre's "Hands on Hospitality" program, focused on those who are socially disadvantaged or experience mental illness. Working at Edgar and Joe's, participants get the skills needed to work in the hospitality industry – including support about building a CV and interviewing for jobs.
Their food is made from healthy, fresh products. As much as possible they source local ingredients, supporting local economy. Their prices are affordable, making it possible for people with lower incomes to have access to healthy food. And they also offer "community coffee," a kind of act of random kindness – when you order, you can add a community coffee to your bill. This can be redeemed by anyone who comes into the café and asks to redeem it, working on the assumption that if someone asks it's because they need it.

"Alaffia" is a common greeting in parts of West Africa, and means a state of health, peace, and well being. It's the perfect name to represent both the natural skin care products this business sells as well as their mission to support West African communities.
They use local resources for their products, and employ locals organized in cooperatives to harvest materials and create products. The company pays fair wages and buys materials often above the market price. They run a range of empowerment and education programs to help communities becomes sustainable and to face the challenges life often poses.
If our youth are helped with the dilemmas they face, such as harsh poverty and lack of infrastructure, they will be empowered to lead their communities in the future.
Their products come with the Fair Trade label and a Made Safe stamp, which means that the product is made from ingredients that have no suspected or known negative impacts on human health. So popular is their skincare, products can be bought on their website but also found in a range of online healthcare and skincare stores.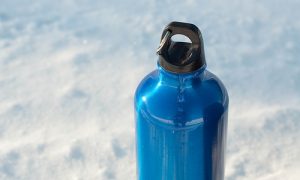 Image Source
Bottle Bright is a simple, natural solution for cleaning water vessels. Made from all-natural products, you add it to some water in your drinking container and leave it to soak for ten minutes, after which time you've got a drink-from-it-clean container. For every purchase of this product, the company Hydrapack donates the same amount of Bottle Bright to people who desperately need clean water containers and often don't have the means for it.
While there are many organizations who work hard to provide much-needed clean drinking water in many countries, Bottle Bright noticed "a missing link to keeping that water clean": a way to ensure that the containers used to carry and store that water are also clean.
We aim to help fill this missing piece of the puzzle with hygiene education and the donation of Bottle Bright.  Our unique product is safe to handle, easily transported, and ecologically suitable for discharge on the ground.
The idea initially arose when the creators of Bottle Bright were mountain biking and found their drinking bottles weren't clean and had tainted their water. Bottle Bright was originally created to deal with the issue of difficult-to-clean bottles, but on recognizing the need in places where buying the product wasn't affordable went on to use profits from sales to make donations.
Have any thoughts on social enterprises?
If you have an opinion or experience with social enterprises – or have any favorites – we'd love to know. Tell us in the comments!